Amazon Deal Of The Day: Save Up To 40% Off Strategy Games ( Ticket To Ride Only $25.85 / Stratego Only $15.74)!!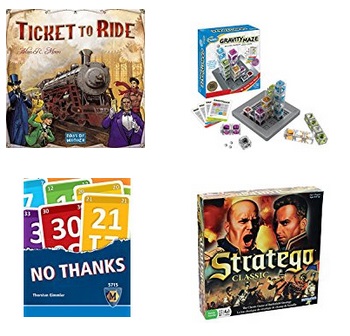 As one of today's Amazon Deals of the Day save on Select strategy games.
For example the Ticket To Ride game is marked down to only $25.85 + Free shipping!
For example the Classic Stratego Board Game is marked down to only $15.74
Strategy Games Deals Of The Day