Card Cash: Save 10.2% Off Target Gift Cards!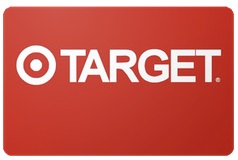 Card Cash is offering 10.2% off Target (pre-owned) Gift Cards!
Target printable eCards can only be used online or you can add the card to your Target App for use in store.
Card Cash offers pre-owned gift cards at discounted prices. Card Cash offers a 100% guarantee that every gift card you purchase from CardCash will be valid at the merchant and for the dollar amount specified on your order for a full 45 days from the date of purchase.