Exclusive For KB Readers- Buy $50 In Raffle Tickets To The PHD Auction And Get Artscrolls Just Released Cookbook!!
PAID ADVERTISEMENT
This post will be on the top of the page throughout the day, new posts will be posted below.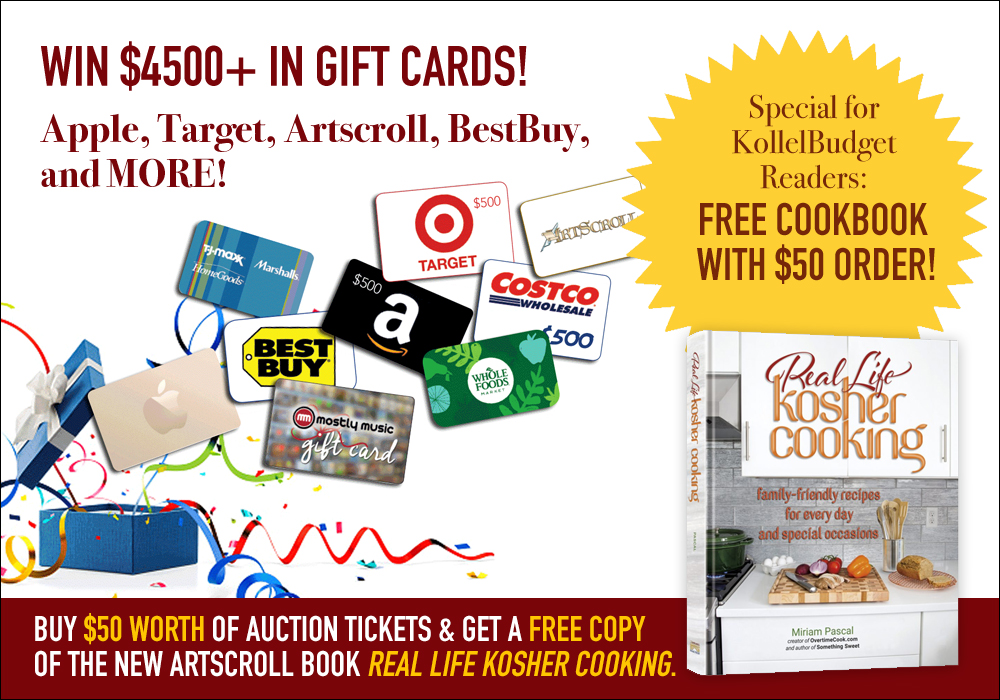 TICKETS ON SALE NOW! GREAT PRIZES STARTING AT JUST $5!
Support Torah Education for all children!
For more than 70 years, Providence Hebrew Day School has been providing at Torah true education for Jewish children from throughout Rhode Island and Southeastern Massachusetts, regardless of level of background. Our Girls' High School division serves not only local students, but also girls from the Metropolitan New York area, including Lakewood, Brooklyn, and Monsey. Our small size and warm atmosphere allows our and allows them to grow and develop at their own pace, while building strong connections with teachers.
Proceeds from our Gala Auction go to our School Scholarship Fund, to ensure no child is turned away from an authentic Torah education because of costs. Partner with us as we disseminate Torah to all children throughout Southern New England!
We are currently running a special for KollelBudget readers – Purchase $50 worth of tickets and receive a copy of Real Life Kosher Cooking, a new release by Miriam Pascal of Overtime Cook, published by Artscroll when adding promo code: KOLLEL to your cart (this cookbook is currently 31.49 from Artscroll).

All questions can be directed to auction@phdschool.org