Ends Today – Alura Photo Introductory Sale – Save 35% OFF Sitewide (The First Online Photo Lab With Jewish Themed Templates)!!
PAID ADVERTISEMENT
This post will be on the top of the page throughout the day, new posts will be posted below.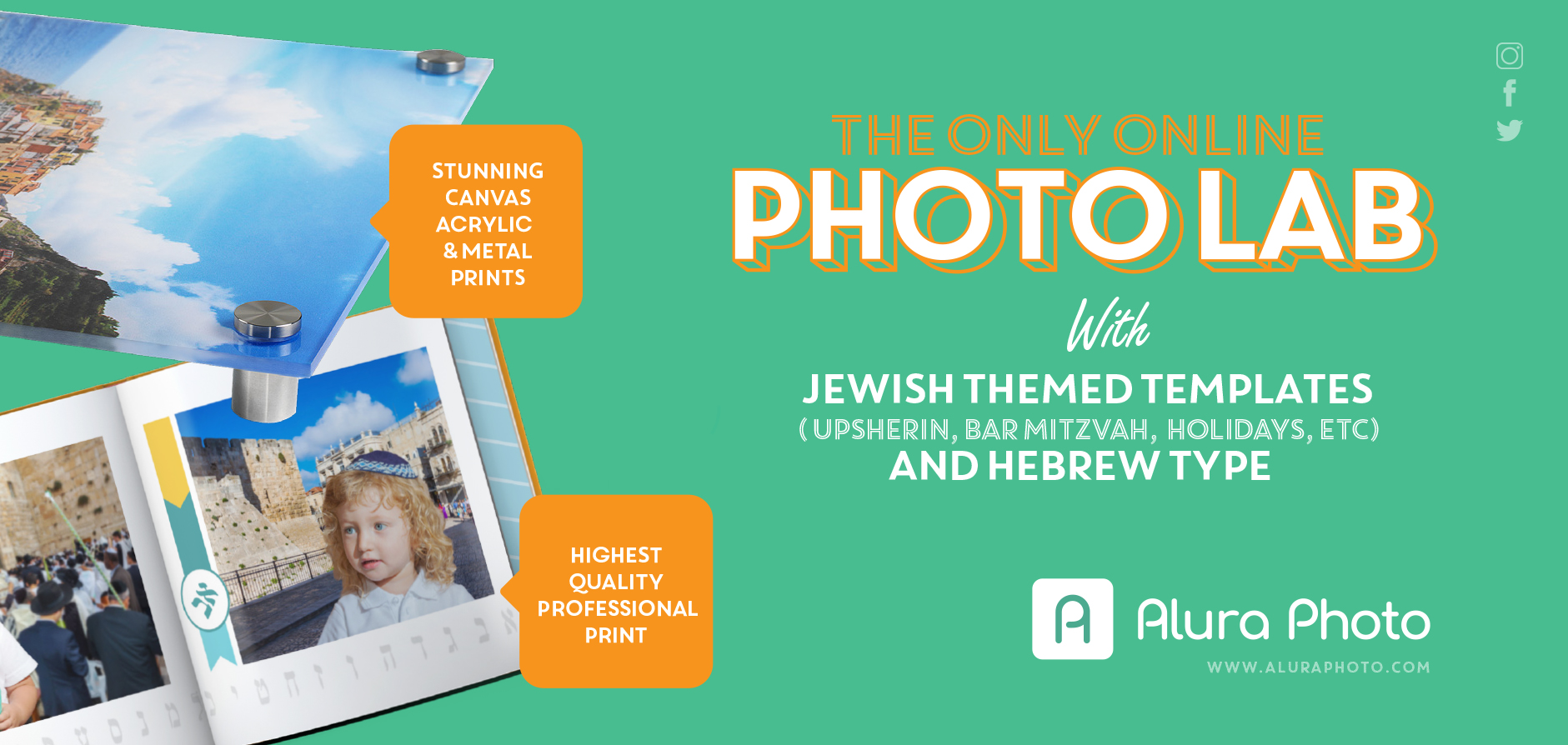 REMINDER: This introductory sale ends today (so make sure to finish up any started projects to take advantage of this offer)!
Take advantage of Alura photo's introductory sale!
35% OFF SITE WIDE with no exceptions! Use promo code APKOLLEL at checkout. (Expires 7/12)
PHOTO BOOKS! Choose between Classic or Premium Lay-flat photo books, With hundreds of original themes and layouts to choose from.
Alura Photo is the first photo lab to offer:
Ready to use Jewish templates for occasions like: baby, upsherin, engagement/vort, vacation
Hebrew type – we offer a variety of classic Hebrew fonts
Worry free browsing – our website is filter approved
Alura Photo was founded by professionals with years of experience in the high-end photo printing industry and now we're bringing our pro-level photo expertise to you. We offer premium quality photo products with an easy to use software to design beautiful personalized photo products.