$75.20 Worth Of Stamps Only $61.45 Shipped!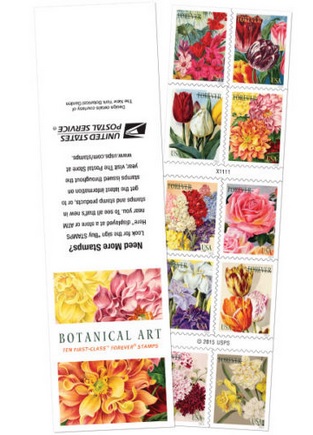 If you are going to be sending mail (invitations, thank you cards, etc), here is a great way to save on stamps!
The postal service via eBay has a USPS New Botanical Art booklet of 10 Stamps for 4.70, add 16 booklets to bring the price to $75.20, there is a shipping charge of $1.25 to bring the price to $76.45. Plus add coupon code: CNEWYEAR15OFF at checkout to save $15 (the code valid until 11 PM ET 1/5/17, and only once per account, when using PayPal as payment) and bring the price down to only $61.45, thats just 38.4¢ per stamp!
USPS New Botanical Art booklet of 10 stamps