It's the July 4th Tesla Raffle Sale! For today only, 2 Tickets = $175!
PAID ADVERTISEMENT
This post will be on the top of the page throughout the day, new posts will be posted below.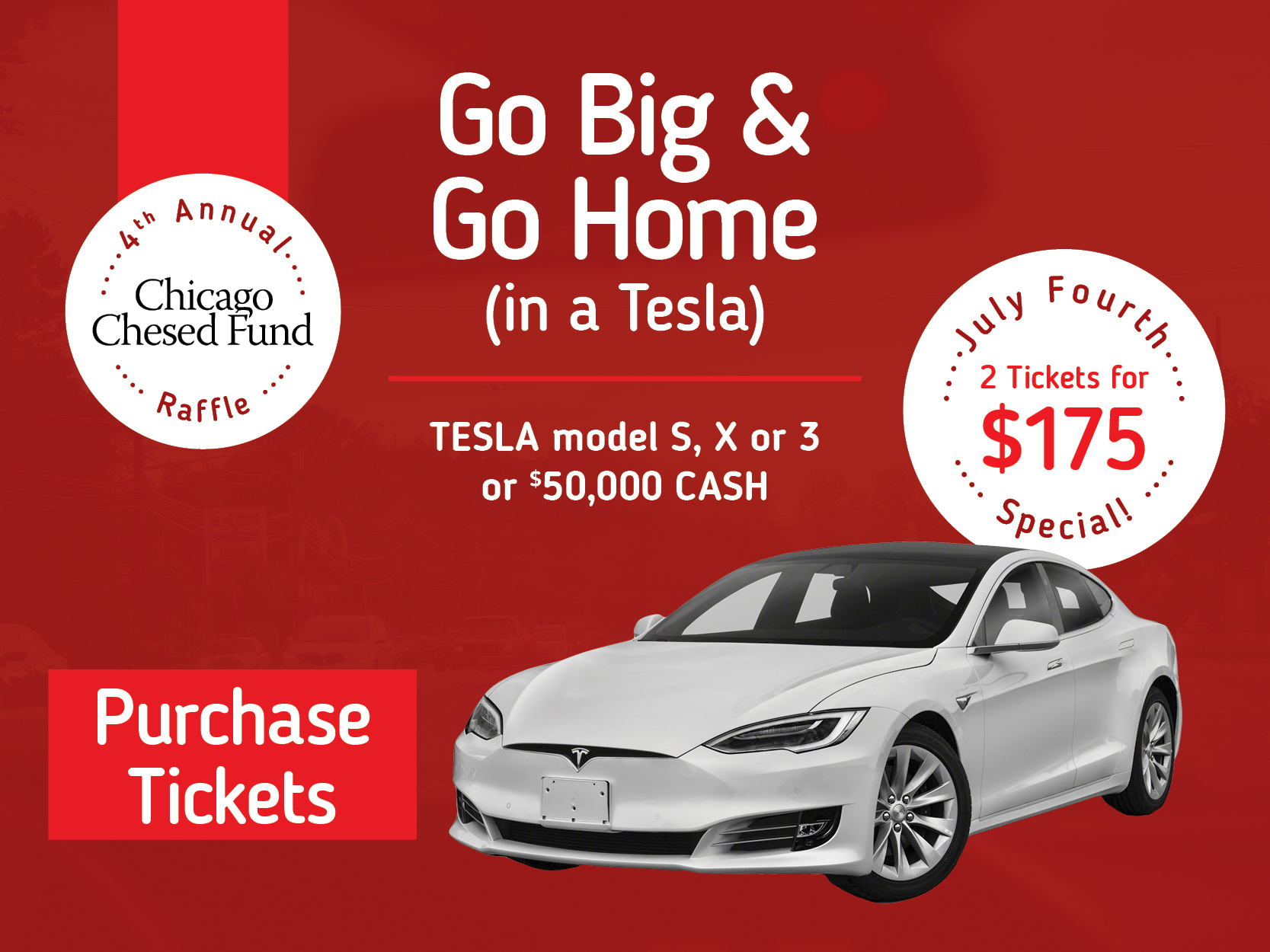 Tesla or $50,000? It's Your Choice. The lucky winner of the Chicago Chesed Fund's Annual Tesla Raffle will drive off in his/her brand-new Tesla model of choice (Model 3, S, or X) or with $50,000 cash!
This unbeatable deal expires soon, so hurry up and grab these tickets!
Click here to purchase tickets today and help brighten the lives of Jewish families in need.
Tickets may be purchased using maaser money.
Offer expires July 4th at midnight. Drawing will be held Labor Day: Monday, 9.3.18
Regular Ticket Prices: $100 = 1 ticket, $1,000 = 11 tickets, $5,000 = 60 tickets, $10,000 = 135 tickets
The Chicago Chesed Fund is a nonprofit organization committed to helping families in crisis throughout the Chicago area. It provides critical assistance in the form of goods, services & financial support in a manner which maintains the dignity of every recipient.