October 22, 2018 at 12:01 amCategory:ADVERTISEMENT
PAID ADVERTISEMENT
This post will be on the top of the page throughout the day, new posts will be posted below.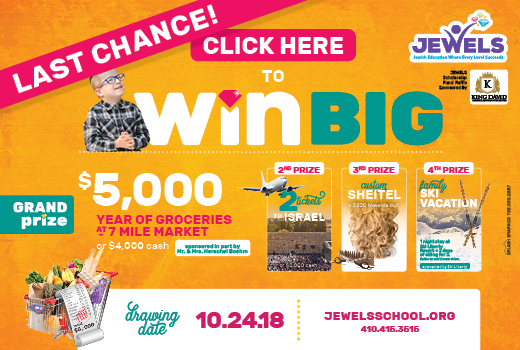 The deadline for entering the JEWELS raffle is October 24th at 11:59pm. Buy your ticket now and make a difference in the lives of children with special needs.
JEWELS School is a creative and innovative inclusive school enabling Jewish children with developmental disabilities to be educated alongside their typically developing peers in the Baltimore community. Visit JEWELSschool.org for more information.