4 Comments
January 1, 2015 at 6:26 pmCategory:FREEBIES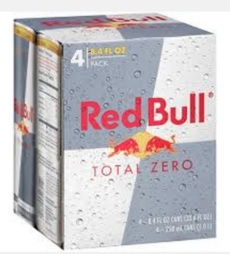 Get a Free 4-pack of Red Bull Total Zero!
• Click here to got offer page.
• On the bottom of the page click on the red "Share & Save" button – you may have to click  a few times, then you will see an option to share your resolution.
• You can just click on the Twitter symbol, then just close the popup so you wont even actually have to post it to your Twitter page and another popup will ask for your info to send you your Free 4 pack of Red Bull Total Zero!
Note: At the end it does say "what other aspirations do you have for 2014″ so this may be last years offer, but if it was the case the offer should no longer be available since it also says that its limited to the first 10,000 eligible people, once 10,000 4packs have been claimed, Red Bull will remove this offer on the next business day.
Thanks Tvviter Yid