No Comments
October 27, 2014 at 12:44 pmCategory:FREEBIES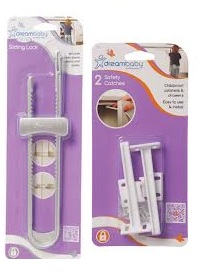 If you have not yet requested your Cabinet Latch Starter kit this nice freebie is still available (one of the most useful freebies Ive ever got!).
You get a 2-pack of Sliding Locks and a 2-pack of the Safety Latches (as shown in the image above), to help keep the little ones out of the cabinets!!!
Click here to get your free cabinet latch starter kit (you may have to scroll down a bit to see where to click for your free starter kit).