No Comments
September 29, 2016 at 8:41 amCategory:FREEBIES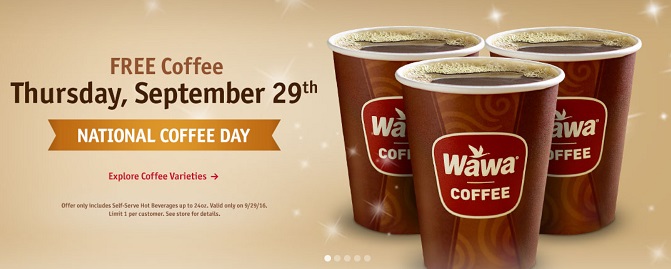 Today is National Coffee Day and there are several offers for Free or cheap coffee.
• Wawa is offering a Free cup of self serve hot coffee (up to 24 oz.) through today – Click here for more info.

• Dunkin Donuts is offering medium-sized cups of hot coffee for only 66¢ – Click here for more info.
NOTE: I don't know the kosher status on coffee at these stores, I am just posting this as a deal, if you have any questions about brewed coffee at these types of stores please ask your local rav.