2 Comments
July 29, 2015 at 4:07 pmCategory:BABY | TARGET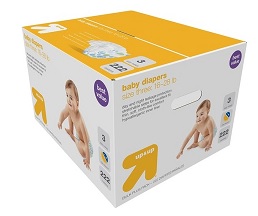 Get 2 Up & Up Diapers Bulk Plus Pack (big boxes of diapers!!) for just $75.98 and $35 in Target Gift cards, making it like $40.98 after counting in the gift cards (thats just $20.49 for these big boxes!) when opening a new baby registry and following the directions below!!!!
• First click here and open a new Target Baby Registry – This will give you a Free $10 Target Gift Card when buying $75 worth of registry items!
• Click here and add 2 boxes of diapers to your registry (can be 2 boxes of the same size, or add 1 box of a size and 1 box of anther, 1 at a time). A drop under the Add to Cart button you will see an option to add it to your registry, like shown in the image below.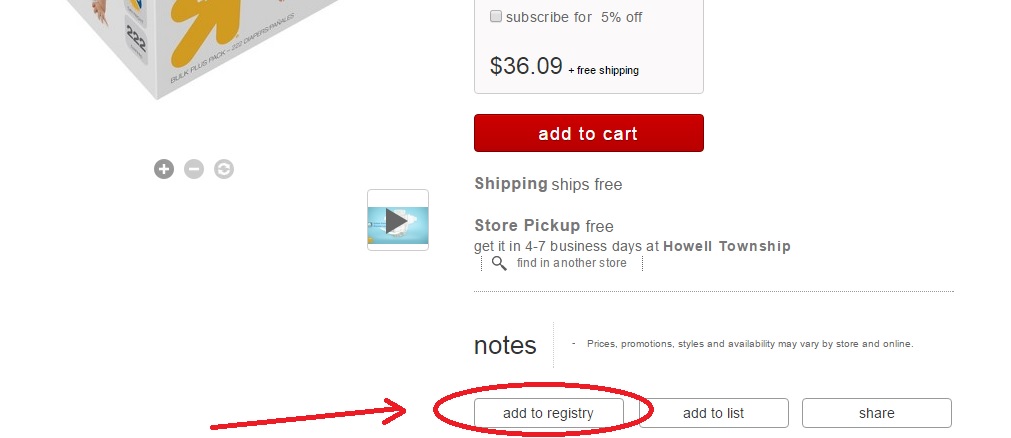 • Click here and go to your registry and add the 2 boxes of Diapers to your cart  – When you buy 2 boxes you get a $25 Target Gift Card.
• In your cart you should have the 2 boxes of diapers and 2 Target gift cards, a $25 gift card and a $10 gift card!!!
Use your Target RedCard to save an additional 5%.