Free 1 Year Subscription To ESPN Magazine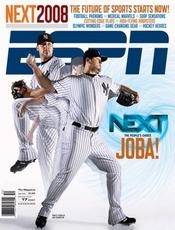 You can get a free 1 year subscription to ESPN magazine from RewardsCounty (this magazines regular price is $26) . You will have to answer a few questions and write a 2 reviews (min 25 words) about your favorite sport and about your favorite sports team (who doesn't have something to say about their favorite sport or team).
Answering the questions and writing the short reviews should only take a couple of minutes.
Thanks E