ENDS TODAY – Free $2 Amazon MP3 Credit (Download Free Jewish Songs)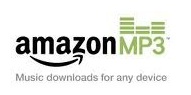 REMINDER: Ends Today!
There is a new offer for a free $2 Amazon MP3 credit for you to use to download some free music.
Just click here and share what your best care package would include with Facebook and Amazon will automatically apply the $2 MP3 credit to your account. Promotional credits must be redeemed by 1:59 p.m. PST on October 26, 2012.
You can choose from many different Jewish songs from singer like Avraham Fried, MBC, YBC, Lipa, Ohad, MBD, 8th Day and others and get it free with your credit! You can click here to browse Amazon's Music store.
________
The $5 Amazon MP3 credit from Scott Shared Values is still available to those who have not yet received it.