Get A Free Landline With The Obi – Newegg Has The OBi110 For Only $39.99 + Free Shipping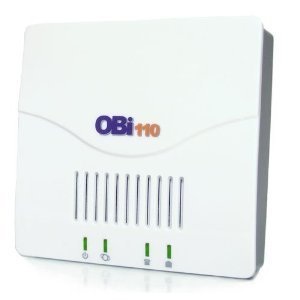 UPDATE: You can now get the Obi110 for $39.99 with free shipping on Amazon being sold by Obihai Technology (the makers of the Obi).
Click here to get it on Amazon.
Newegg currently has the OBi110 for only $39.99 + free shipping when you add coupon code: EMCXWVV225 to your cart (you have to be logged in to add a coupon code to your cart. (Amzon currently has the Obi110 for $48.99)
Use your Obi110 with Google Voice (which Google Voice announced will continue being free for calls in the USA & Canada through 2013) and stop paying for monthly fees for your landline phone service. Connect your Obi to your router and by using Google Voice its like a regular landline and you wont be paying those monthly phone bills. You can click here to watch a clip to see how the Obi110 works.
FREE Calls to US & Canada Using Google Voice
Unlocked – Use with Any VoIP Service Provider
Get the Lowest Cost International Calls with Service Providers of Your Choice
Premium Features – Voice Mail, Caller ID, Call Forwarding, Call Waiting, 3 Way Calling
FREE OBi to OBi Calls Anywhere in the World
No Computer Required to Make/Receive Calls
OBi Callback – Make Calls at Receiving Rate
Fantastic Call Quality