Get Free Calls With The Obi – Amazon Has The OBi100 For Only $39.99 + Free Shipping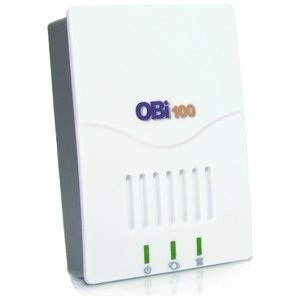 Amazon currently has the OBi100 marked down and priced at only $39.99 with free shipping.
With Google Voice announcing that they will continue with free calls to the USA & Canada through 2012, you may want to get an Obi device and stop paying for landline phone service every month. Connect your Obi110 to your router and by using Google Voice its like a regular landline and you wont be paying those monthly phone bills. You can click here to watch a You Tube clip to see how easy it is to set up an Obi device.