Kohls: Playmobil On Sale + 20% Off + Free Shipping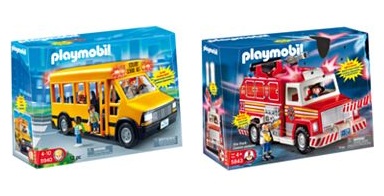 I've had many requests from my readers to post deals on toys that they can get some nice toys for Afikomen presents at a nice price.
Kohls is offering free shipping on all orders (3/20 & 3/21) plus save 20% off your purchase with coupon code: SMS295 at checkout. Pair this with the Playmobil sets Kohls has already on sale to get some nice deals.
If you have any deals on toys please leave a comment and share it with us all.