Only $1.80 For A $5 Starbucks eGift Card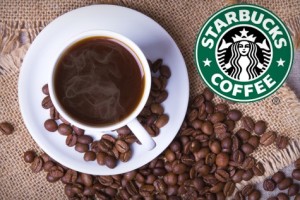 Update: I just got the email from HalfOffDepot.com with the info to redeem my $5 Starbucks Gift Card, so check your email for yours!
SOLD OUT!!
Update: The coupon code is no longer valid so it will be $2 for the $5 Starbucks egift card.
Half Off Depot.com is offering a $5 Starbucks egift card for only $2 use coupon code:  moviebuff3 to save 20% to bring the price down to $1.80.
Here is how:
Use coupon code: moviebuff3 to save 20%
After your purchase click www.halfoffdepot.com/redemption and enter your voucher code and confirm your shipping address. (You will have 30 days to do this)
You will receive your Starbucks eGift Card by email in 3-5 business days.