Sears Portrait Studio: Free 16 x 20 Portrait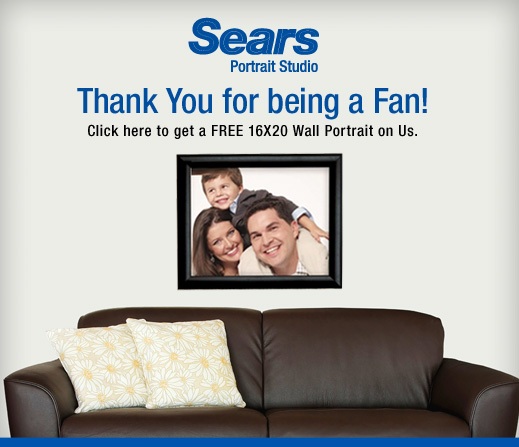 If you are going to be heading to take portraits this Chol Ha'Moed you should definitely know about this deal.
Sears Portrait Studio is offering a coupon for a free personalized 16 x 20 wall portrait for liking them on Facebook. There is no session fee and this coupon expires 4/15.