Shell: Spin & Save Up to 25¢ Off Per Gallon of Gas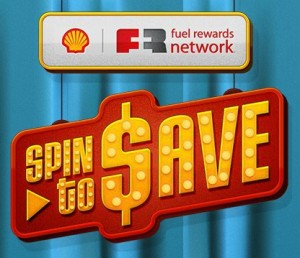 REMINDER: Still Available!
Save on gas at Shell gas stations with the new Shell Spin To Win Game. Spin the wheel and save upto 25¢ off per gallon on your next fuel purchase (of upto 20 gallons).
Wow, on my second spin I won 25¢ off per gallon!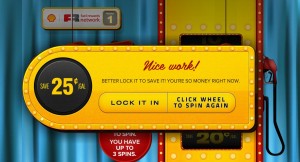 Click here to spin the wheel (good luck) and lock in your savings.
Then sign up for a free Fuel Rewards Network account (and save when you fill up on gas) get the card mailed to you or pick one up at shell gas station.
Use the card when you fill up on gas to apply the savings to the price at the pump!