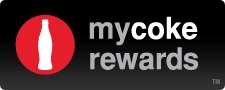 UPDATE: I posted 4 Coke Reward codes this week that you were able to add to your account every day, 2 of them expired but 2 are still working, so add 20 points with these following.
10096122897198
10096071476917
Each code is worth 10 points.
Click here to go to My Coke Rewards.