FREE Hertz Gold Status and Discounts!
Hertz Gold Plus Rewards Benefits:
Earn Free Rental Days
Faster and Expedited Vehicle Pick-ups
Carfirmation™ and know which car you'll be driving before you arrive
Discounted Rates and Special Offers
Sign up to Hertz Gold Plus Rewards and enter the following info:
 Company Name: Yeshiva Student Association
CDP# 1876837
PIN Code: bapgold
Or Just add CDP# 1876837 to any Hertz Reservation to save 5-25%
Age 20-25? Just add PC# 144314 as well
Please Note: 1) on the address query, un-click "Business Address" and click on "Home Address". 2) they need your credit card # on file but they won`t charge it. 3) on the second page Click on "Join Hertz Gold Plus". 4) any questions? Post a comment or email info@yeshivastudents.org. 5) Must be 21 to qualify for this offer.
For additional Hertz coupons visit bit.ly/hertzsavings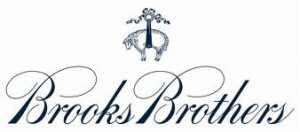 Save 15% at Brooks Brothers Everyday!
The discount is valid online and at all Retail and Factory Outlets; on all regular priced items and specials (i.e. 3 for $XXX), but does excludes sale items.
Click here to signup and enter the following info
Organization ID #: 10880 Pin Code #: 66212

Save 20% at Joseph A Bank!
By enrolling for the Joseph A Bank corporate card through the Yeshiva Student Association you will get the following benefits absolutely FREE!
20% off* all regularly priced merchandise at over 480 stores nationwide
20% off* all regularly priced merchandise when you order from our catalog and web-site
Free garment pressing service on JoS. A. Bank clothing
24-hour tailoring service upon request
Advance notice of sales and exclusive in-store events
Exclusive invitations to Corporate Sale Events
Spouses and dependents may utilize this discount
There are two ways to receive you card:
Request it at any Joseph A Bank location; present proof of association with Yeshiva Student Association i.e. our organization ID# 44290
OR email a request to corporatecard@jos-a-bank.com and include your name address and contact information organization ID# 44290
Please Note: ALL Yeshiva / Bais Yaakov students and alumni are eligible for the above discounts, for more info about these promotions please email info@yeshivastudents.org