Save 40% Off The Artscroll Sapirstein Rashi Full Size Chumash – Now Only $18.59 A Volume (Buy As Set or Single)!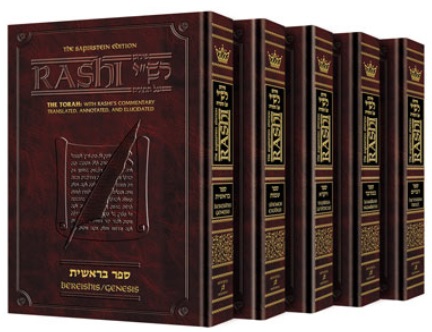 Artscroll is offering 40% off the Sapirstein Rashi Edition Full size Chumash!
You can get the set or singe volumes! The set is $92.99, and each volume is now only $18.59!

Get free shipping from ArtScroll on orders of $49 or more.
Sapirstein Rashi Edition Chumash