TODAY – Free Cup Of Coffee At Starbucks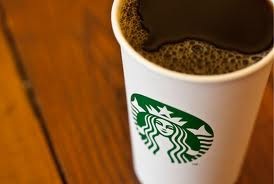 REMINDER: Free tall brewed coffee today at Starbucks!!!
Starbucks has posted on their blog that they will be offering a free tall brewed coffee to everyone on July 4th.
This is from the Starbucks blog,
"To spark the conversation in our stores, your local Starbucks will proudly serve everyone a free tall brewed coffee on the Fourth of July."
You might just want to make sure the Starbucks near you is participating in this offer.
Click here to see offer. (its stated towards the end of the post, before the comments)