Last Day To Enter! Multiply your Chances to Win $36,000 and Trip to Israel for 6!
PAID ADVERTISEMENT
This post will be on the top of the page throughout the day, new posts will be posted below.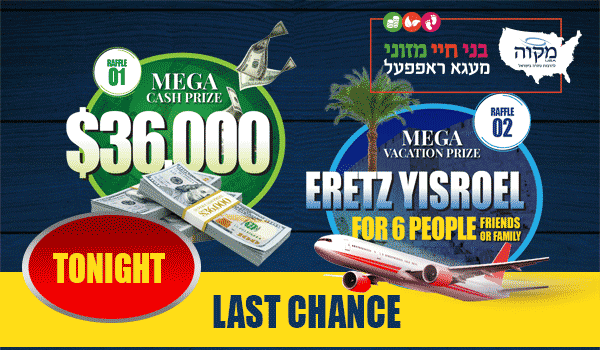 Who wouldn't grab $36,000 cash and a fully sponsored trip to Israel for six? Grab the exclusive opportunity to receive five entries in both of these exciting raffles for just $54!
This special raffle is being held by Mikvah USA, which has already completed over 70 beautiful mikvaos across North America. Your tax deductible donation helps them continue this vital work.
Click here to enter online, or call 844-946-363. Mention or use Promo Code: KollelBudget54 on the last step of checkout to get this exclusive offer automatically applied, Good luck!