Price Mistake – Free OtterBox Up TO $55.99
UPDATE: Dead!
There is currently a mistake on the OtterBox website and is giving up to $55.99 off on most cases! So if its priced at $55.99 or less, it will be free!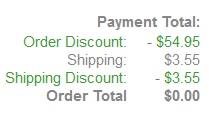 NOTE: This is a mistake and orders are probably going to be cancelled!