Perfect For Chol Hamoed – Save 25% Off Groupon Things To Do Deals (Ice Skating, One World Observatory, Shooting-Range, & Much More)!!!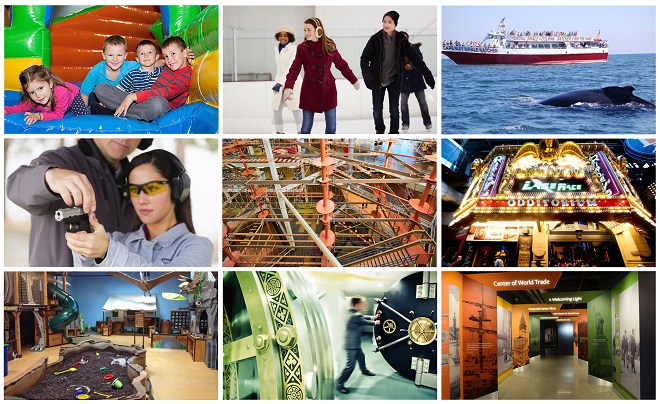 Think Chol Hamoed!!!
Groupon is offering 25% off Local deals with coupon code: SAVE25 at checkout. You can use this coupon on Things To Do Deals, that can be used for Chol Hamoed trips!!
Before purchasing make sure to read the fine print of the deal so you know all the details and restrictions!
Click here to view Things To Do Deals
Here are some deals that I found,
• $11 for General Skating Session and Skate Rental For One at Chelsea Piers ($17 Value) – Manhattan
• Downtown Liberty Cruise for One or Two with New York Water Tours (Up to 53% Off) – Manhattan
• Admission for One to THE RIDE, THE TOUR, or THE DOWNTOWN Experience with The Ride (Up to 21% Off) – Manhattan
• Two or Four Tickets to the 9/11 Tribute Museum (Up to 21% Off) – Manhattan
• Bike Rental for One from Bike Rental Central Park (Up to 56% Off) – Manhattan
• Admission for One, Two, or Four to Ripley's Believe It or Not! (Up to 47% Off) – Manhattan
• One World Observatory (Up to 32% Off) – Manhattan
• Two- or Four-Hour Bike Rental for One or Two from Unlimited Biking: Brooklyn Bridge Sightseeing (Up to 57% Off) – Manhattan
• Admission for Two, Four, or Six to Brooklyn Children's Museum (Up to 35% Off) – Brooklyn
• Admission for Two, Four, or Six People, or Party for Up to 8 or 12 Children at TurtleBoo (Up to 48% Off) – Spring Valley, NY
• Ice Skating and Skate Rentals for Two or Fourat Palisades Center Ice Rink (Up to 39% Off) – Palisades Mall
• Sky Tykes Ropes Course or Climb Pass at Palisades Climb Adventure (Up to 42% Off) – Palisades Mall
• $34.50 for a One-Hour Gun Rental and Shooting-Range Package for Two at Shore Shot Pistol Range ($62 Value) – Lakewood
• Ice-Skating for Two, Four, or Six with Skate Rental at Floyd Hall Arena (Up to 36% Off) – NJ
• Two Hours of Bowling and Shoes for Up to Six at Humdingers (Up to 42% Off) – Paramus
• Two Games of Bowling for Two, Four, or Six People at Hi-Tor Lanes (Up to 48% Off) – West Haverstraw
• Whale-and Dolphin-Watching Tours at Cape May Whale Watcher (Up to 42% Off) – Cape May
• $15.99 for One General-Admission Ticket to Crayola Experience Easton Through 12/31/18 ($20.99 Value) – Coupon Excluded – Easton, PA