May 27, 2020 at 9:15 amCategory:ADVERTISEMENT
PAID ADVERTISEMENT
This post will be on the top of the page throughout the day, new posts will be posted below.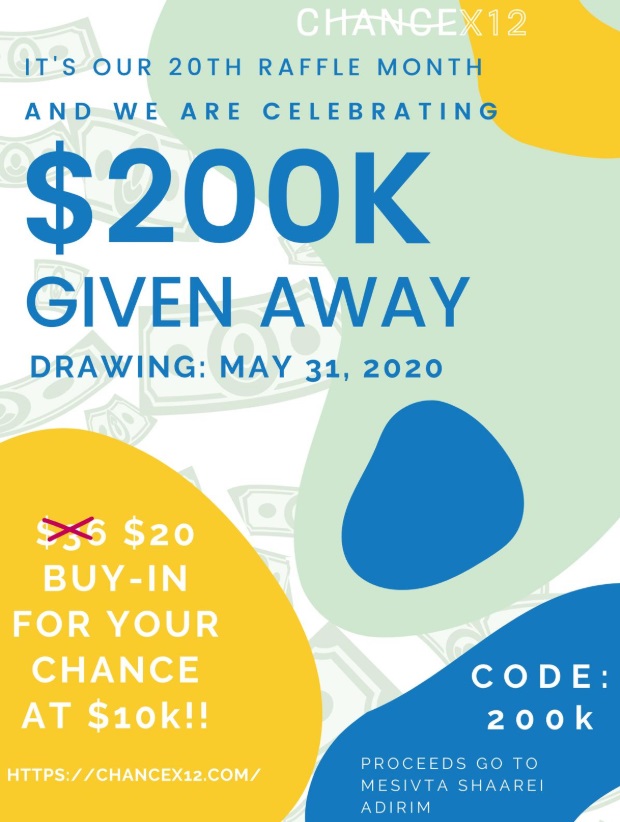 ⏰ Time is running out ⏰
WE ARE CELEBRATING THE 20TH MONTH OF GIVING AWAY $10,000/MONTH!
That means we have already given away more than $200,000 in cash prizes! Celebrate with us this month and get your ticket for ONLY $20!
💵WIN $10,000 IN THE BEST ODDS RAFFLE!💵
Use discount code: 200K
Proceeds go to Mesivta Shaarei Adirim