July 4, 2022 at 11:30 amCategory:ADVERTISEMENT
PAID ADVERTISEMENT
This post will be on the top of the page throughout the day, new posts will be posted below.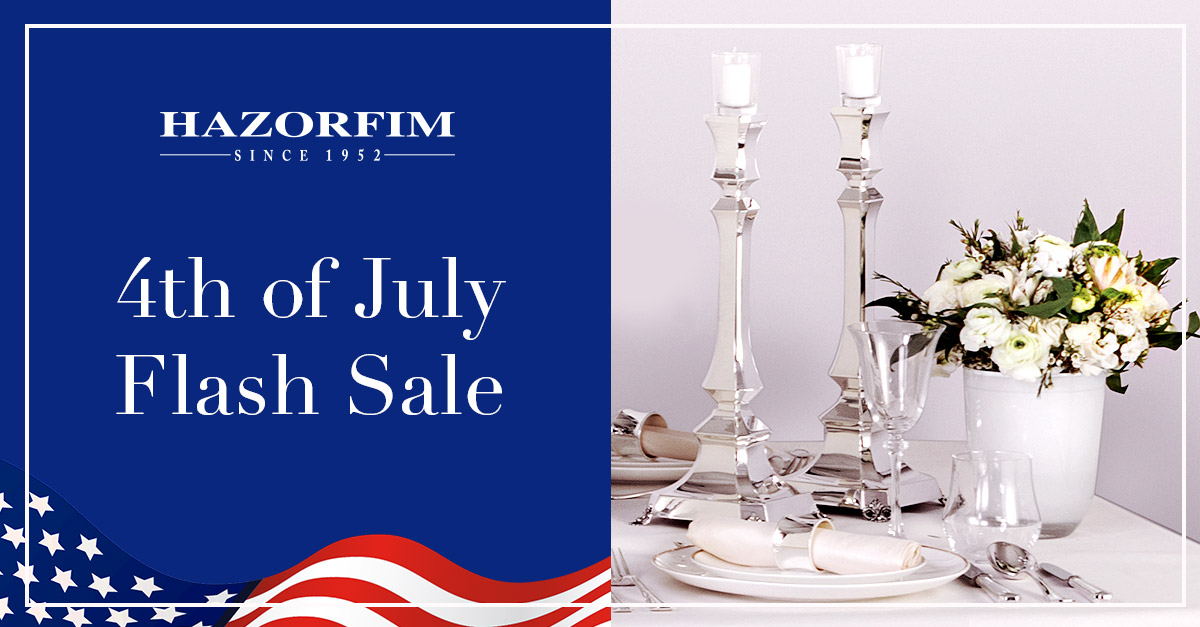 Hazorfim has launched a July Flash Sale on their Official Site with huge savings including their bestselling items!
Amazing gift ideas starting from $104.
Don't miss amazing deals on handmade Hazorfim silver masterpieces: Kiddush Cups, Candlesticks, Candelabras, Menorahs, Mezuzahs, Honey Dishes and more.
Hazorfim is the leading silversmith company in the world and has been crafting its original designs of silver judaica masterpieces for more than 70 years.
If you want to speak with a Hazorfim agent or place your order by phone, Hazorfim's sales agents are available at 1-800-551-8068. You can also chat with them via Whatsapp at 917-740-4828.
Every silver purchase from Hazorfim's Official Site comes with a Lifetime Warranty.
Shop the 4th of July Flash Sale Today!