November 17, 2019 at 8:00 amCategory:ADVERTISEMENT
PAID ADVERTISEMENT
This post will be on the top of the page throughout the day, new posts will be posted below.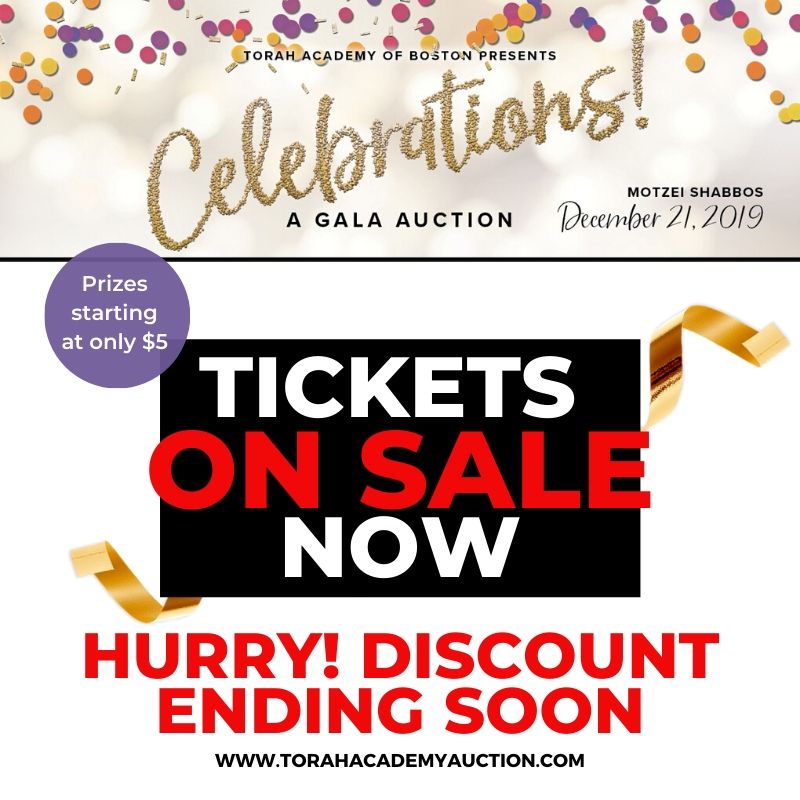 Torah Academy of Boston's Gala Auction has a small donor base so your chances of winning are pretty high.
But our prizes are big.
Win a Grand Vacation for the whole family in New Hampshire. Prize includes full Shabbos meals and stay for 6 in a 3 bedroom suite at the Luxurious Arlington Hotel…Start planning your vacation now…
Win over $5,000 worth in Gift Cards. Cash, silver, electronics, linen, shaitel, games, toys and much more!
Prizes start at only $5.
And here's the great thing – all orders entered by Nov 27 can benefit from the Early Bird Discount prize packages.
SO HURRY! Order NOW to make sure you are in, before you miss it.
Order easily and safely online at www.torahacademyauction.com
You just might win and you will be supporting Torah education in Boston at the same time.