February 27, 2020 at 9:00 amCategory:ADVERTISEMENT
PAID ADVERTISEMENT
This post will be on the top of the page throughout the day, new posts will be posted below.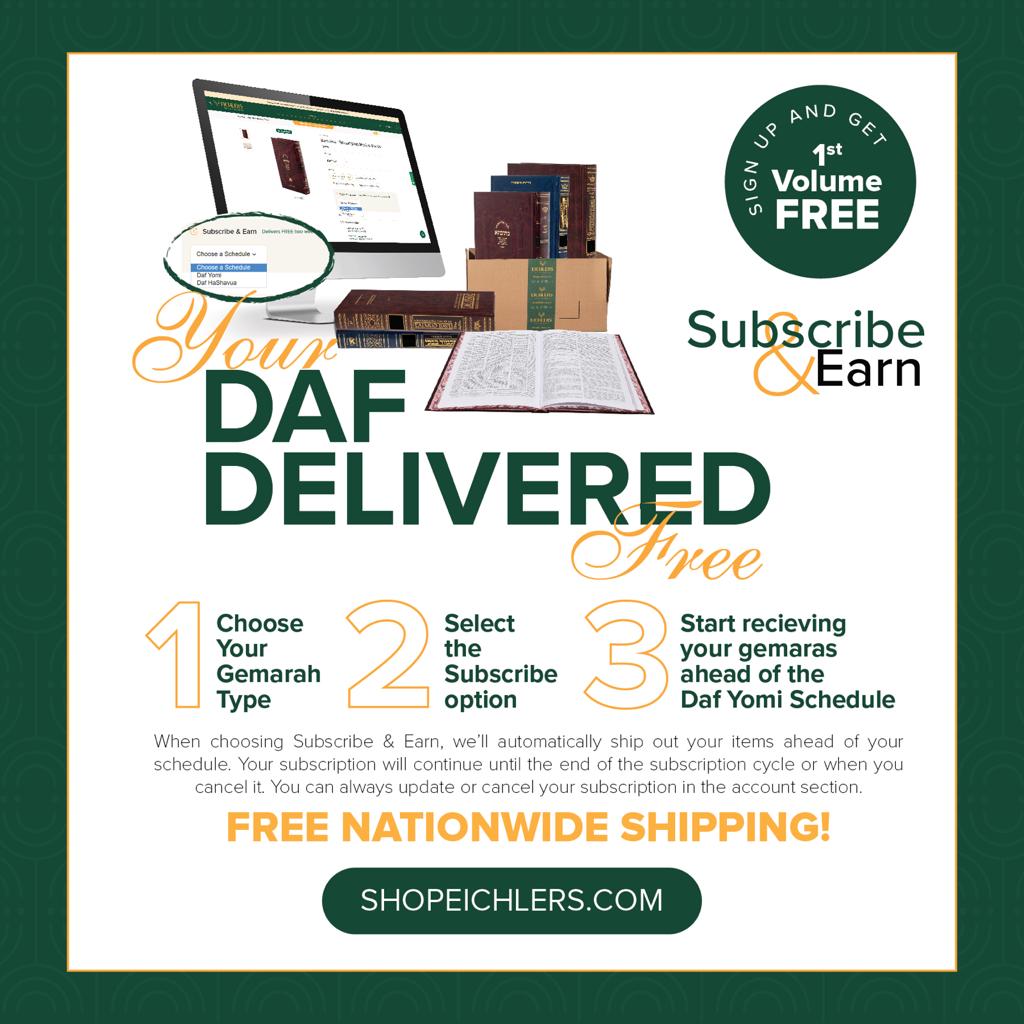 Subscribe to get your Daf delivered from ShopEichlers.com (by Eichlers of Boro Park), and get the fist volume for Free with Free nationwide shipping!
 Choose your gemarah type (many to choose from)
 Select the subscription option
 Start receiving your gemaras ahead of the Daf Yomiu schedule
Subscribe & Earn – Earn Free Nationwide Shipping and get your items delivered at your door as you need them.
When choosing Subscribe & Earn, we'll automatically ship out your items ahead of your schedule. Your subscription will continue until the end of the subscription cycle or when you cancel it. You can always update or cancel your subscription in the account section.
Enjoy Hassle Free Delivery!