January 24, 2022 at 11:00 amCategory:Uncategorized
PAID ADVERTISEMENT
This post will be on the top of the page throughout the day, new posts will be posted below.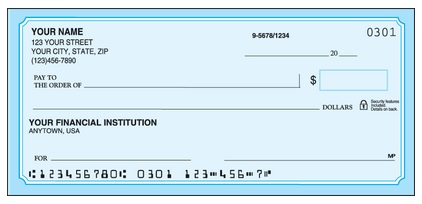 Checks Unlimited is offering 2 boxes of personal single checks for only $8.85 shipped to your door with coupon code: R66Q
This offer is only available for new Checks Unlimited costumers
Follow the directions below to get this price,
1) Click here to go to Checks Unlimited
2) Choose a design you wan to order.
3) On the page of the check you would like to order, go to step 3 and add coupon code: R66Q and you will see the prices update.
4) Choose 2 boxes of Singles for $4.95 (or choose 2 boxes of Duplicates for $5.95), then click "Continue" on the bottom of the page
5) Enter your info and on the bottom of the page click on click on "Approve and Continue"
6) When you are checking out choose "NO" to EZShield Pro, and then choose no again when the page updates and asks you if you want EZShield to receive this price, otherwise you will have additional charges. (You will have to do it twice one after the next). Then click "Continue"
7) For shipping select the "Standard (Untrackable) – Free" option, and only pay the handling fee of $3.90 making your total $8.85 (or $9.85 if you purchase 2 boxes of checks with duplicates) +tax!