June 6, 2023 at 11:17 amCategory:ADVERTISEMENT
PAID ADVERTISEMENT
This post will be on the top of the page throughout the day, new posts will be posted below.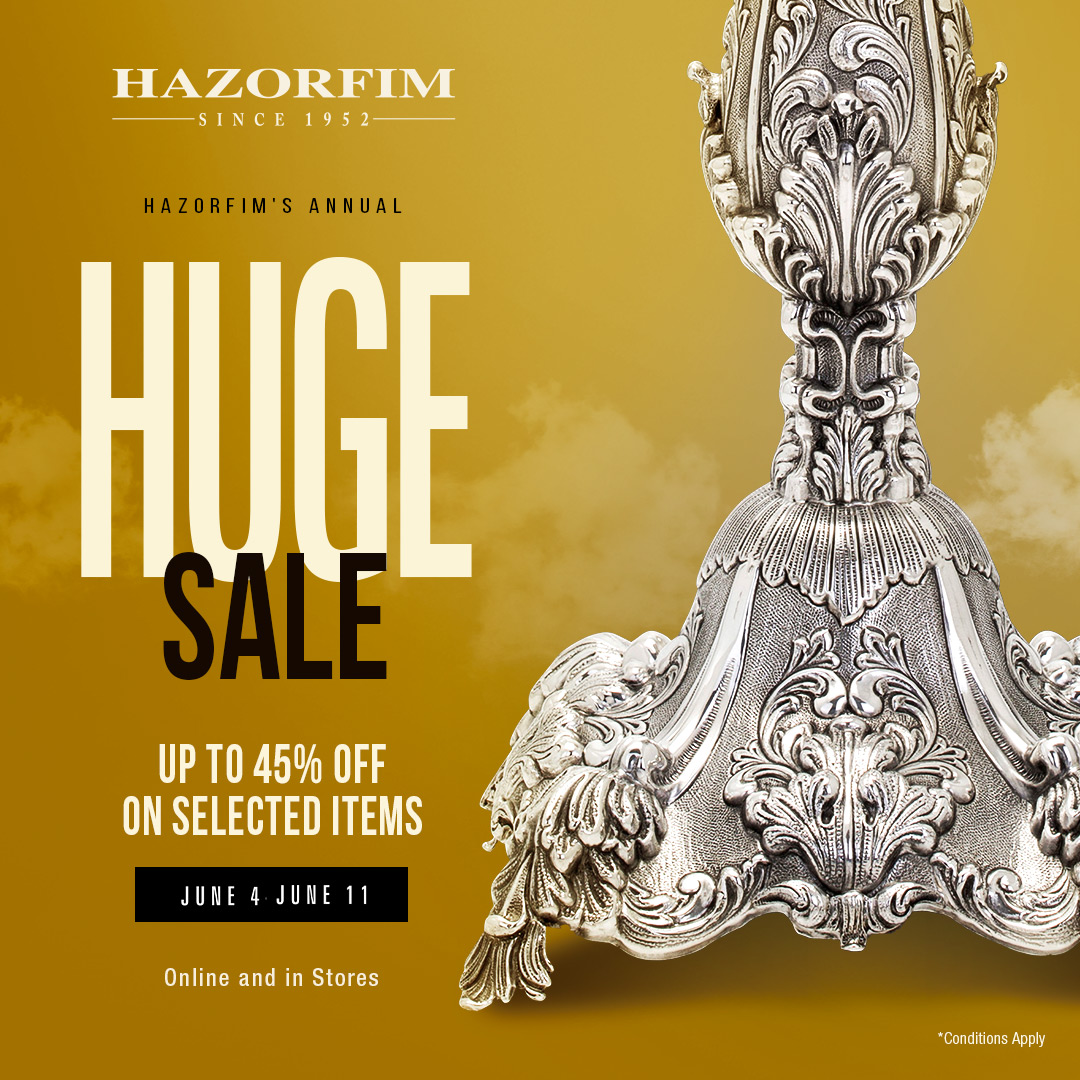 Hazorfim's Annual Huge Summer Sale is happening NOW and it features the Greatest Discounts of the Year on Hazorfim's Silver Masterpieces. The sale is happening this week only, in Stores and Online at www.Hazorfim.com!
Hundreds of items are Now On Sale with Savings up to 45% Off, including Hazorfim's top selling collections of Silver Kiddush Cups, Candlesticks, Candelabras, Menorahs, Esrog Boxes, Honey Dishes, Knives and more.
In addition to huge savings on Hazorfim Silver Judaica, you will also find deals on Merdinger Studio©, the newest Hazorfim brand. The brand brings an innovative design concept inspired by Hazorfim's original designs, in a wide and complete collection of items made of various metals in silver plating, porcelain, crystal, wood and more.
Make sure to check out the Silver Plated Judaica by Merdinger Studio© for all of your summer gifting.
Hazorfim is the leading silversmith company in the world and has been crafting its original designs of silver judaica masterpieces for more than 70 years.
Every silver purchase from Hazorfim's Official Site comes with a Lifetime Warranty. Stock is Limited.
Shop the Huge Summer Sale Today!