January 16, 2019 at 11:18 amCategory:Dining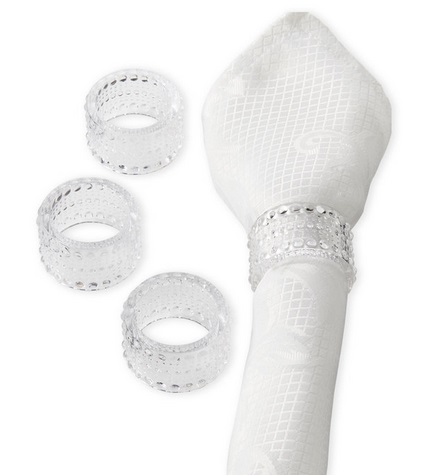 UPDATE: You can get these Lumina Napkin Rings from OneKingsLane for only $8.40 + Free shipping!
___________________
Century 21 has the Godinger Set of 4 Crystal Lumina Napkin Rings marked down to only $12.99.
Get Free shipping on orders of $10 or more, with coupon code: FREESHIP27 added to your cart, so if you purchase 6 or more you will get free shipping.
Godinger Set of 4 Crystal Lumina Napkin Rings