2 Boxes Of Checks Only $8.95 Shipped From Styles Checks!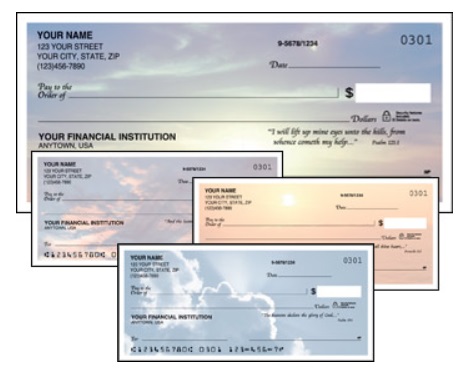 Styles Checks is offering 2 boxes of personalized single checks for only $8.95 shipped to your door with coupon code: DWF140 at checkout.
If you have used this offer in that past and need to order checks again, you should be able to do so by ordering a different style thats from a different supplier (you can see the suppliers name right under each check design, like Check Gallery or Artistic Checks. There are a few different ones so you should be able to take advantage of this deal a couple of times).
♦ Click here to go to Styles Checks
♦ Choose a design you wan to order.
♦ On the page of the check you would like to order add coupon code: DWF140 and you will see the price update to only $5.05 for 2 boxes of single checks (if there is already an offer code thats applied, click on remove offer and add the above code).
♦ When you are checking out make sure to choose NO to both, identity and check protection to recive this price otherwise you will have additional charges. You will have to do it twice one after the next).
♦ Select the free shipping option and only pay the handling fee of $3.90 making your total $8.95 (+tax)!