Whats In Your Mailbox?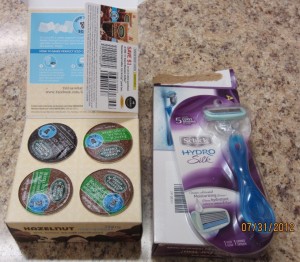 If you are a constant visitor to KollelBudget (and request all the freebies) you are constantly opening your mailbox to find freebies, some small some big, some with value some you may never use, today I opened my mailbox to see 2 great valuable freebies I am going to be using, waiting there for me.
The free sample pack of Green Mountain Hazelnut Iced Coffee K-Cups.
and
The Schick Hydro Silk Razor for women from Walmart. 
If you want to stay in the know and don't want to miss any hot deals or freebies
Like the KollelBudget Facebook page.