Macy's: Cuisinart 3 Speed Hand Mixer or Cuisinart Quick-Prep Hand Blender Only $8.99 After Rebate!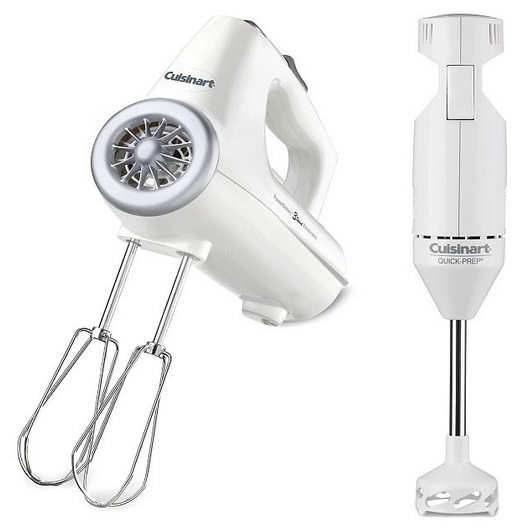 Macy's has Cuisinart CHM-3 Hand Mixer, 3 Speed and the Cuisinart CSB-33 Hand Blender, Quick-Prep marked down to $18.99, plus there is a $10 mail-in rebate, making it just $8.99 after rebate!
Macy's offers free shipping on orders of $99 or more, or you can click here to get beauty items from just $3 to get free shipping on your order!
Cuisinart CHM-3 Hand Mixer, 3 Speed
Cuisinart CSB-33 Hand Blender, Quick-Prep