Excalibur 3900B 9-Tray Electric Food Dehydrator Only $129.99 From Woot (+ Free Shipping For Amazon Prime Members)
May 5, 2019
Comments Off

on Excalibur 3900B 9-Tray Electric Food Dehydrator Only $129.99 From Woot (+ Free Shipping For Amazon Prime Members)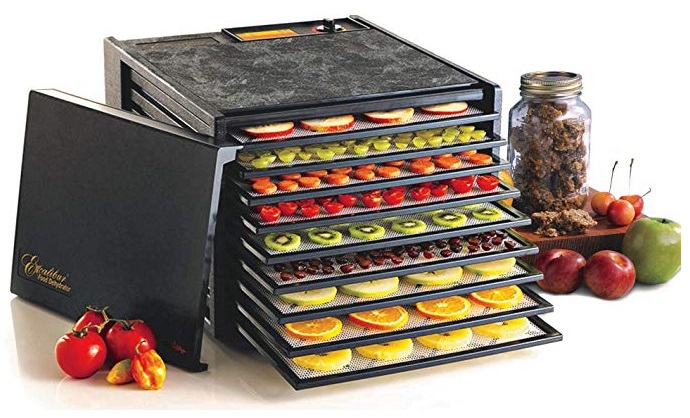 Woot has the Excalibur 3900B 9-Tray Electric Food Dehydrator for just $129.99.
Amazon Prime Members get Free shipping, when choose "login with Amazon" when checking out.
Dehydrate Fruits and Vegetables or Meat and Fish for Jerky.
Re-crisp breads, crackers, etc.
Make soup mixes and reconstitute later.
Dry fresh herbs at low temperatures. Make your own herbal remedies, teas, and spice mixes.
Make healthy, preservative-free, fruit roll-ups, homemade yogurt and other snacks that kids of all ages will enjoy.
Make all-natural, healthy pet treats.
Dry fresh flowers for potpourri. Use for arts & crafts such as cake decorations, dough art, drying photographs.
Great for preppers, large families, gardeners, and sportsmen.
Excalibur 3900B 9-Tray Electric Food Dehydrator