Zahler Zinc Lozenges Bioactive Zinc Supplement – 90 Lozenges Only $14.99 + Free Shipping
May 20, 2020
Comments Off

on Zahler Zinc Lozenges Bioactive Zinc Supplement – 90 Lozenges Only $14.99 + Free Shipping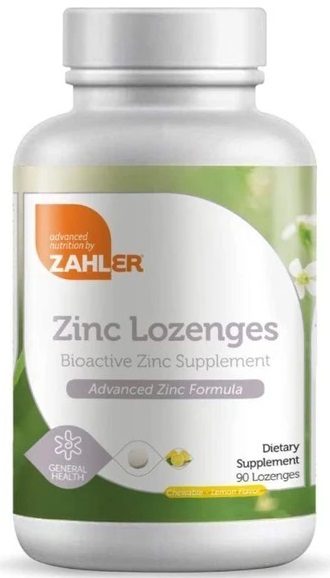 The Zahler Zinc Lozenges Bioactive Zinc Supplement – 90 Lozenges are on sale for $17.99, plus add coupon code: KZINC to bring the price down to only $14.99 +Free shipping!
ABOUT: Zahler Zinc Lozenges is an advanced bioactive zinc supplement with 35mg of Zinc
BENEFITS: Chewable Zinc is essential for many bodily functions including immune system support.
ANTIOXIDANT: Zahler chewable zinc lozenges is an antioxidant and it helps protect healthy cells from the potentially damaging effects of free radicals
GREAT TASTING: Provides a convenient and easy way to obtain 35mg of Zinc in a great tasting Zinc lemon flavored lozenges
MADE IN THE USA: Manufactured and bottled in a state of art GMP certified facility
Kosher Pareve – Under the supervision of R' S. Stern (the Debraciner Rav), and the OU.
Zahler Zinc Lozenges Bioactive Zinc Supplement – 90 Lozenges