Revel Will Honor These Credits!!! [HOT!!! Get $410 In Revel All Tesla Ride Credit (Like Uber & Available In NYC)!!!]
November 9, 2022
Comments Off

on Revel Will Honor These Credits!!! [HOT!!! Get $410 In Revel All Tesla Ride Credit (Like Uber & Available In NYC)!!!]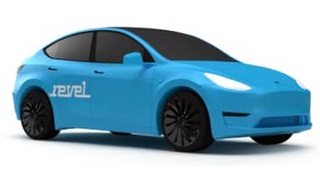 UPDATE,
On Monday we posted how to get $410 worth of credit (codes are no-longer working), as with all crazy deals there is a very big chance that they wont be honored but Revel sent out an email today stating that they will honor the credits until they expire on 12/31/22
This was the email they sent,
"So about those free rides…
Well, that was crazy – a bunch of our promo codes went viral this week. While it was completely unexpected, we're happy you're here!
You're probably wondering what happens now. Yes, we're going to honor the ride credit in your account until it expires on 12/31/22.
So you've got some free credit – still need convincing? Revel Rideshare is similar to the black & pink apps on your phone, but our cars are electric and our drivers are full-time employees.
Thanks for giving us a try. We hope you're excited to ride!
– The Revel Team
P.S. Due to increased demand, wait times may be longer than usual over the next few weeks."
_________________________________________
UPDATE: Dead! You can still sign up and use coupon JACOBE2985 for a $30 credit

_________________________________________
Get $410 in ride credit for Revel all Tesla rideshare in NYC (its like Uber and Lyft, but currently only available in New York City)
Download the Revel App
Enter these codes in the:Redeem promo code" section of the app
WEWORK50
ANDREW
BEDFORD
CAMERON
PRX7N9
IZBTMW
RIDEFREE
REVEL30
REVEL20
BLUE20
RIDE20
REVELTESLA20
NIGEL20
RIDE10
BLUE10
REVELTESLA10
WELCOME10
GET2THETURKEY
WBPLZ