$7 Off $10 At Kosher Restaurants With Eat24 When Paying With PayPal (Mobile App Required)
May 9, 2014
Comments Off

on $7 Off $10 At Kosher Restaurants With Eat24 When Paying With PayPal (Mobile App Required)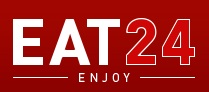 Paypal is offering $5 off when you use PayPal to pay for your order at Eat24 by 5/12/14!
Eat24 is a website like Seemles where you can order food online (some kosher restaurants included) and you can choose to pick it up or get your order delivered
On the Paypal app click on a restaurant that has the offer (a green scissor icon indicates that there is an offer available, just make sure it the correct offer) available and save it to your account (the Paypal app is available on the App store, Google Play and the Windows Phone Store).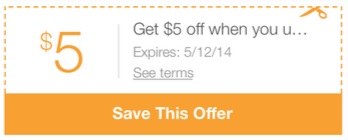 Once the offer is saved, you can then purchase from any store that's available on Eat24, using your PC (eat24.com) or the App and checkout using PayPal..
Plus use coupon code: salty to save another $2 off your order of $10 or more, for a total of $7 off a purchase of $10. You can only add this code if you have an account with Eat24, so when you are checking out add a password to create an account. Add the coupon before you start checking out with PayPal.
Here are some kosher restaurants I found on Eat 24 (but always make sure the hechsher meets your standards).
NY
Los Angles
Miami