How To Change The Date Of Your Subscribe & Save Deliveries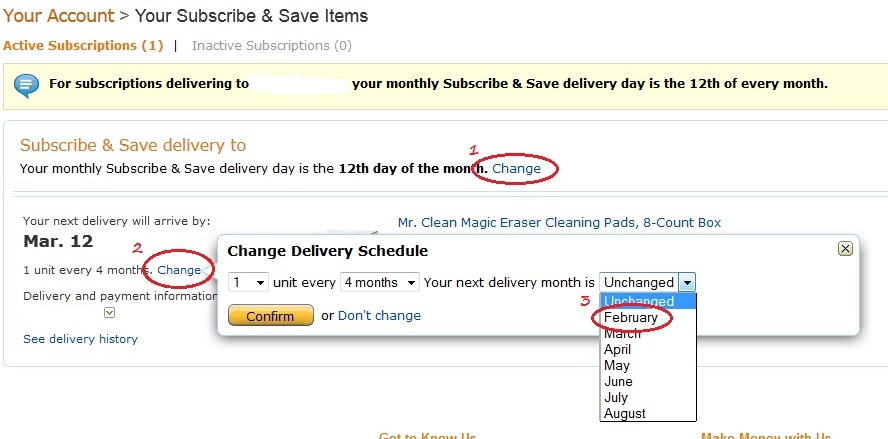 If you dont want to wait till your current ship date, follow these directions and you should be able to get them faster.
Go to your account and click on "Your Subscribe & Save Items"

Use these numbers in conjunction to the numbers in the image above.
1) Change the day to be around 7 or 8 days from the current calender day (eg. make it the 12th)
2) Where it says how often you get your subscription click on "Change"
3) You should have an option to change the month to February (from march as seen in the image)
If your order is shipping in Feb then you wont have to change the month.