Double Coke Rewards On Caps!
October 22, 2015
Comments Off

on Double Coke Rewards On Caps!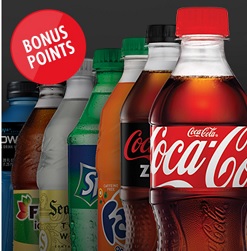 Earn Double Coke Rewards on cap codes you enter thru 10/23/15.
Participating caps are – Coca-Cola, Coke Zero, Diet Coke, Sprite, POWERADE, Minute Maid, Fanta, Barq's, Fresca, Pibb, Mello Yello, FUZE, Seagram's, TAB, Dasani.
Weekly code limits apply to the base points only, the bonus points awarded do not count toward weekly code limits (weekly limit is 75 points).