VitaCost: $10 Sign Up Credit + Free Shipping (Or $2.24 On Orders Less Than $24) = Great Deals
April 24, 2012
Comments Off

on VitaCost: $10 Sign Up Credit + Free Shipping (Or $2.24 On Orders Less Than $24) = Great Deals
If you have not yet signed up Vitacost.com is still currently offering a $10 credit when you sign up. Plus today 2/24 they are offering free shipping on all orders of $24 or more, or spend less then $24 and just pay $2.24 for shipping (usually $4.99).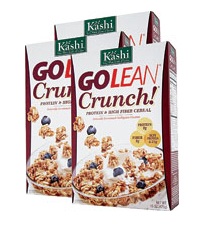 Started a diet after Pesach? Vitacost has Kashi GoLean Crunch High Protein and High Fiber Cereal 15 oz Each / Pack of 3 priced at $9.57 which will be free after the $10 sign up code and will just cost you the $2.24 for shipping.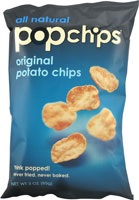 Or use your $10 credit to get 4 bags of Pop Chips that are priced at $2.47 each, shipped to your home and again all you have to pay is $2.2 for the shipping, thats only 55¢ per bag.
Or you can look around at the many other products Vitacost carries and use you $10 credit and take advantage of todays shipping offer.
Yes, all popchips are kosher certified by kof-k kosher supervision.

the barbeque, sour cream & onion, parmesan garlic and cheddar flavors are kosher designated "dairy."

all other flavors are non-dairy and kosher designated "parve."