Yeshiva Student Association

CDP# 2046380
Benefits
No underage fees for all members 18 years of age or older
Discounted rates on all Hertz reservations
Free Hertz Gold membership
In order to take advantage of this offer you must include CDP# 2046380 in your reservation at hertz.com or by phone. You can also save more money by adding a PC# (in addition to the CDP# above); for a full list of PC#s visit bit.ly/hertzsavings
You can also sign up for Hertz Gold Plus Rewards and start earning valuable points towards free rentals.
Click here to sign up and enter the following info:
Company Name: Yeshiva Group
CDP# 2046380
PIN Code: bapgold
Please Note: 1) on the address query, un-click "Business Address" and click on "Home Address". 2) they need your credit card # on file but they won`t charge it. 3) on the second page Click on "Join Hertz Gold Plus". 4) any questions? Post a comment or email [email protected]. 5) Must be 21 to qualify for this offer.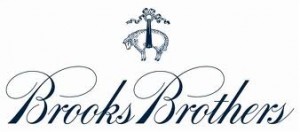 Save 15% at Brooks Brothers Everyday!
The discount is valid online and at all Retail and Factory Outlets; on all regular priced items and specials (i.e. 3 for $XXX), but does excludes sale items.
Click here to signup and enter the following info
Organization ID #: 10880 Pin Code #: 66212

Save 20% at Joseph A Bank!
By enrolling for the Joseph A Bank corporate card through the Yeshiva Student Association you will get the following benefits absolutely FREE!
20% off* all regularly priced merchandise at over 480 stores nationwide
20% off* all regularly priced merchandise when you order from our catalog and web-site
Free garment pressing service on JoS. A. Bank clothing
24-hour tailoring service upon request
Advance notice of sales and exclusive in-store events
Exclusive invitations to Corporate Sale Events
Spouses and dependents may utilize this discount
There are two ways to receive you card:
Request it at any Joseph A Bank location; present proof of association with Yeshiva Student Association i.e. our organization ID# 44290
OR email a request to [email protected] and include your name address and contact information organization ID# 44290
Please Note: ALL Yeshiva / Bais Yaakov students and alumni are eligible for the above discounts, for more info about these promotions please email [email protected]