No Comments
June 25, 2017 at 12:00 pmCategory:ADVERTISEMENT
PAID ADVERTISEMENT
This post will be on the top of the page throughout the day, new posts will be posted below.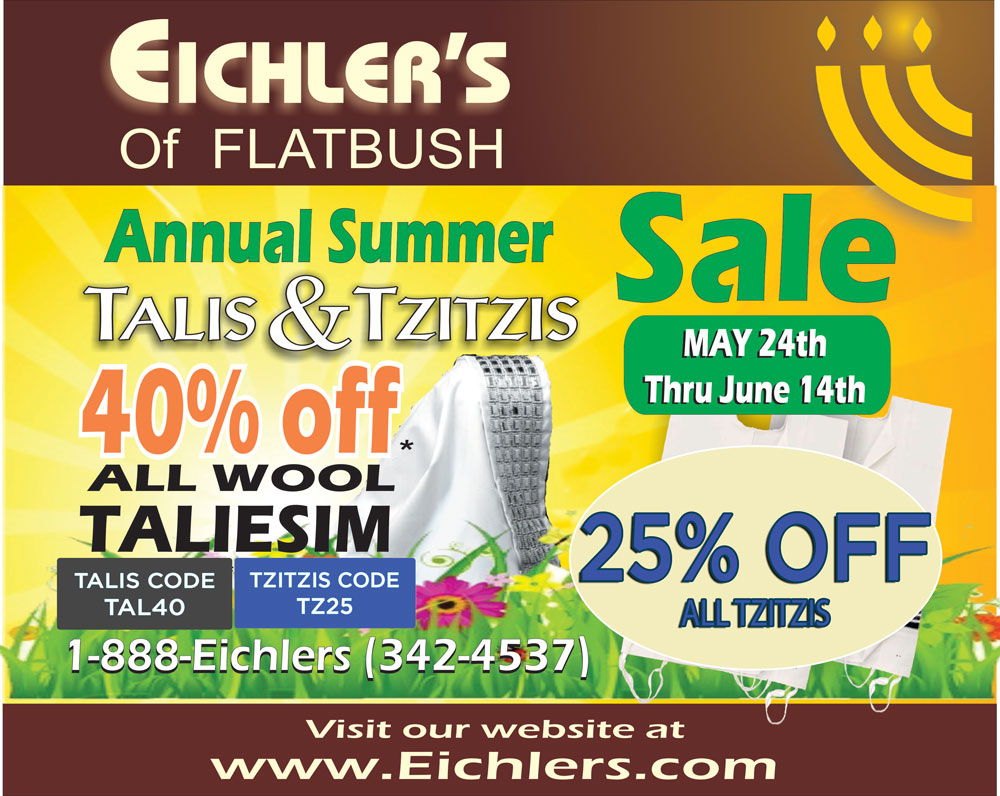 UPDATE: This sale has been extended, and only 6 days left for this sale!

Save with the Eichler's annual Talis and Tzitzis sale!!
Save 40% off all wool Taleisim with coupon code: TAL40
Save 25% off all Tzitzis with coupon code: TZ25
Plus get Free shipping on ANY Order (within the USA ) with coupon code: KBFS added at checkout!