No Comments
Category:ADVERTISEMENT
PAID ADVERTISEMENT
This post will be on the top of the page throughout the day, new posts will be posted below.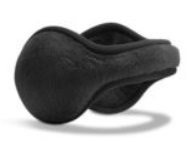 New price drop on many 180's earmuffs!
It already cold outside, stock up on this blowout sale of 180s earmuffs before it winter comes!!
Men and Women styles, for fashion or for fun, bluetooth or built in headphones, with prices starting at just $9.99. Plus currently get Free shipping on all orders!
Share/retweet this sale with your friends, so they don't miss out!
Men's 180s Earmuffs
Women's 180s Earmuffs
UNI 180s Earmuffs
Or just Click Here to check our Ebay page for all of our styles – There are hundreds of them at lowest prices!
_________________
You can also click here to check on other items you can find from PKAccesories.