No Comments
April 23, 2014 at 4:25 pmCategory:Uncategorized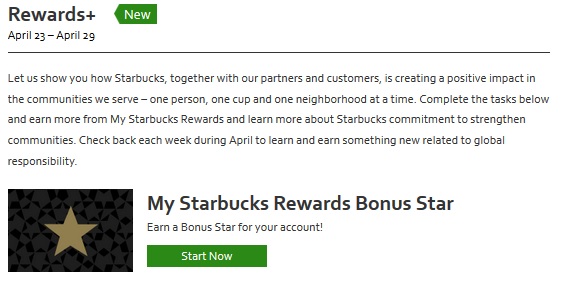 Satrbucks Rewards is offering a free rewards bonus star.
Click here to go to your Starbucks account scroll down until you see the offer like seen in the image above (for some reason it only showed me the offer when using Firefox and Internet Explorer but not when using Google Chrome).
Once you watch the short video and finish the task enter you email address and you will receive a code worth one star to enter intoyour account at www.starbucks.com/account/rewards/redeem.