Freeda Kosher Vitamins Super Summer Sale – Save 30% Off + Free Shipping + Exclusive KollelBudget Coupon!
PAID ADVERTISEMENT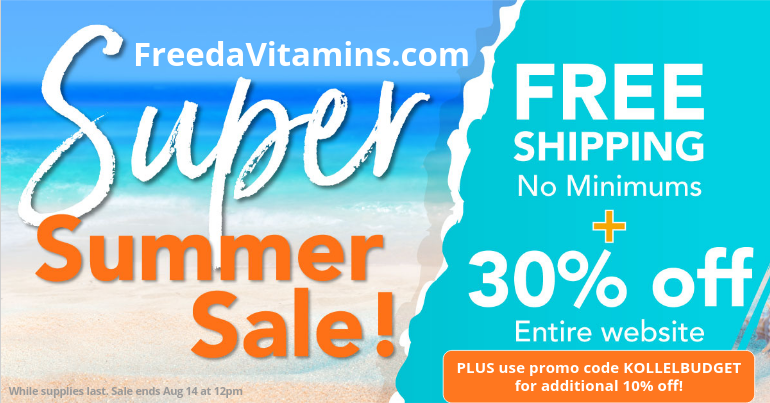 Freeda's Kosher Vitamins Website is offering FREE SHIPPING with No Minimum plus 30% off everything on the website, so your savings are real. The entire website is marked down to 30% off the list prices.
This opportunity is available to all customers online here or call 1-(800)-777-3737.
Exclusive for KollelBudget save even more by stacking the promo code: KollelBudget for an additional 10% off your order!