The Sukkah Company: Sukkah and Schach Combo Flash Sale!
PAID ADVERTISEMENT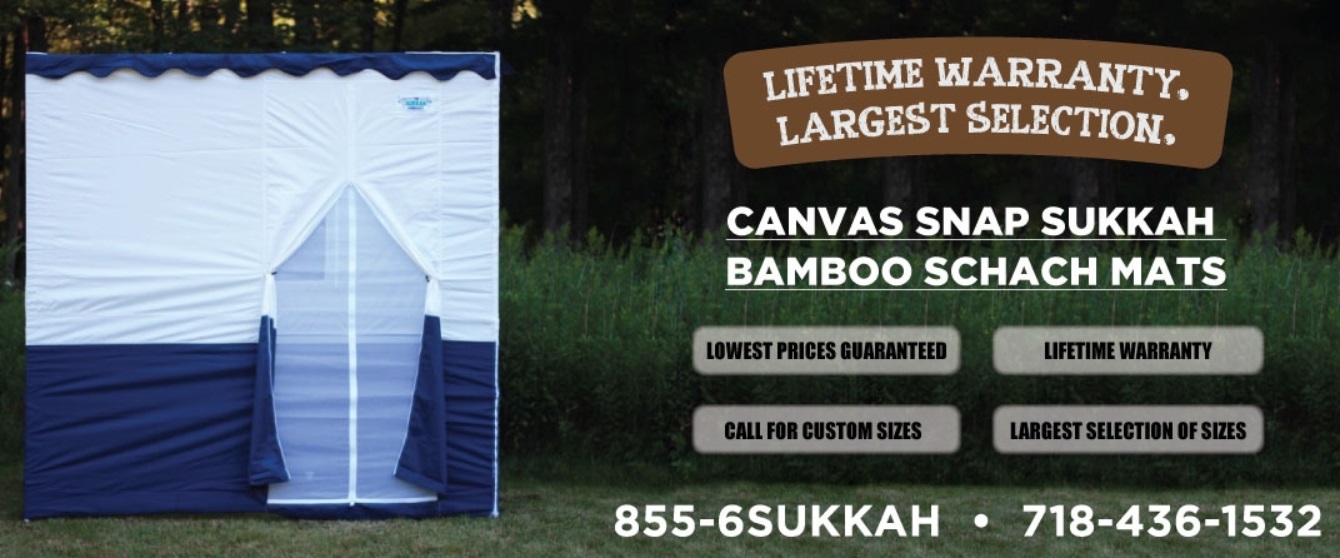 The The Sukkah Company is running a Flash sale with some great prices Sukkahs and Schach combos!
8×10 Sukkah – Only $450
8×12 Sukkah – Only $550
10×12 Sukkah – Only $650
The EZ Lock Sukkahs are canvas wrapped around our easily assembled interlocking frame (can be built without any tools)!
The Sukkah Company offers a limited lifetime warranty: The Sukkah Company Will replace from one part, to an entire sukkah for 1/2 the retail price.
This offer is only available with cash and carry, at the Brooklyn location –  387 Coney Island Ave Brooklyn N.Y.
You can click here to go to SukkahCompany's website to view their Sukkahs, but have to purchase it at the Coney Island Ave to get this price!