Drawing Tonight – Take A Special 10% Off ChanceX12 Tickets!!
January 31, 2019
Comments Off

on Drawing Tonight – Take A Special 10% Off ChanceX12 Tickets!!
PAID ADVERTISEMENT
This post will be on the top of the page throughout the day, new posts will be posted below.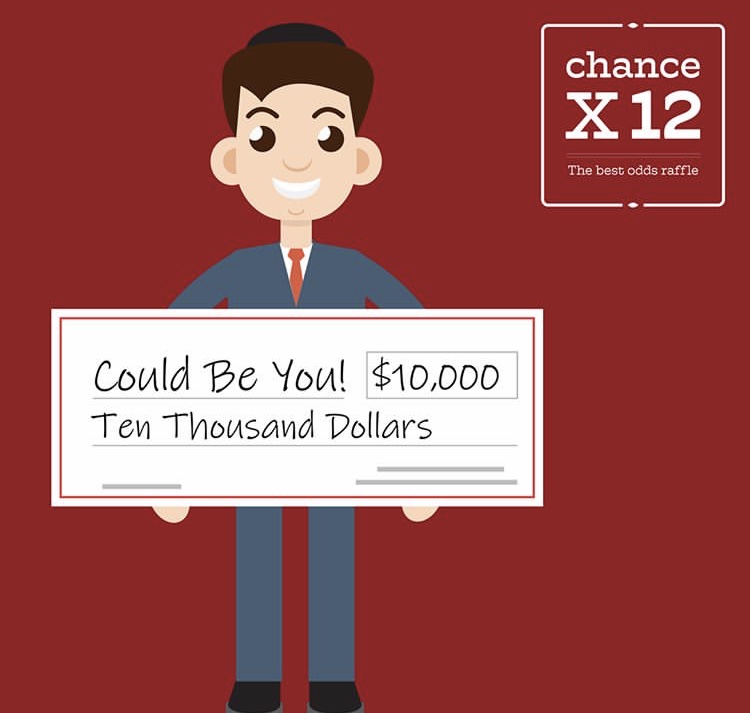 Have you entered ChanceX12 yet? We spoke about it a lot. You already know your money is going to a great cause. You already know how high your chances are. But if that isn't enough to impress you, get this:
We're unveiling a super-duper special January promo! Why's that, you ask? Because winter is tough and cold, and we want to make you happy.
From now until January 31, 11:59pm EST, grab 10% off your subscription with promo code: TAKE10.
Missed a couple of lessons? Feeling out-of-the-loop? Here's a quick recap: Participants enroll just once – committed for the year with a $36 monthly donation – but get re-entered into the lottery each month for 12 months. And with only 3,500 tickets available in total, odds of winning come to 1/292.
All proceeds from the ChanceX12 raffle will benefit Mesivta Shaarei Adirim, a multidimensional, yeshiva high school that empowers students to be successful—not just in the classroom, but at life.Under the leadership of Rabbi Mordechei Elbaum, Rabbi Avrohom Yitzchak Ausband, and Rabbi Shlomo Caplan, Mesivta Shaarei Adirim is the Midwest affiliate of Mesivta Shaarei Arazim of Monsey and continues to serve as a unique makom Torah for the Midwest community.
Maaser money may be used toward the purchase of tickets.
Don't miss out! Enter at ChanceX12.com