United Refuah's Solution for Employers!
April 30, 2019
Comments Off

on United Refuah's Solution for Employers!
PAID ADVERTISEMENT
This post will be on the top of the page throughout the day, new posts will be posted below.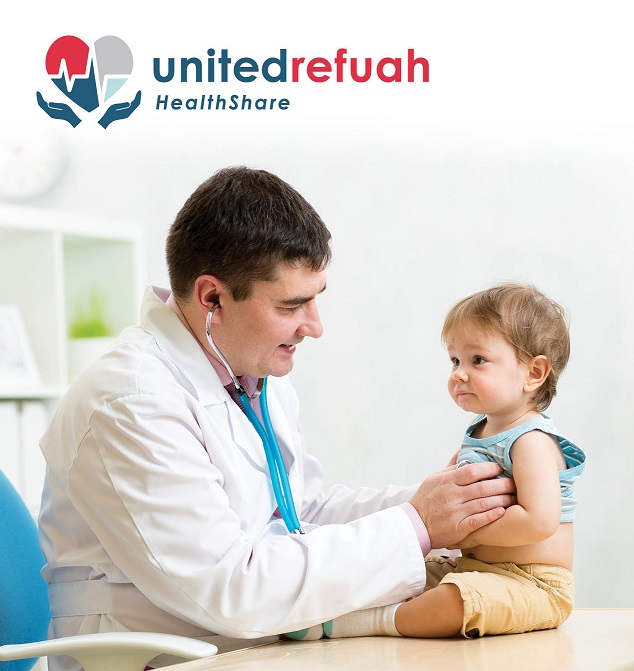 United Refuah HealthShare has revolutionized the healthcare of the Jewish community, founding the first-ever Jewish health-sharing program. United Refuah has proudly established a thriving community of like-minded people who support one another, all based on Torah-true principles and values.
Health-sharing is not only for families looking for quality healthcare, but can be a real solution for business owners and their employees as well. United Refuah's health-share program can benefit small-business owners and their employees. There is a huge amount of data out there, detailing the benefits employers gain by offering healthcare plans for employees.
According to multiple surveys, offering healthcare is considered one of the top benefits by a majority of employees surveyed.  A study from MetLife found that more than fifty percent of employers say offering healthcare has led to higher productivity levels. According to the CDC, employees who prioritize preventive care — like regular checkups — accomplish significantly more in the workplace. Providing benefits for employees shows that employers are invested in their employees' health and their lives outside the office. For employees, benefits provide the springboard they need to do their jobs well.
However, traditional employer- provided health insurance plans are government-mandated to provide coverages which are contrary to our Jewish faith and values.  Health care sharing is a non-insurance method of sharing health care costs, without violating our religious faith.
United Refuah has created a non-insurance program for employees of small-business owners with less than fifty employees. The program allows employers to introduce the concept of health-sharing to their employees, and provide them with an after-tax bonus that may be used towards a United Refuah HealthShare membership. Business owners can channel money earmarked for providing traditional healthcare to employees into health-sharing instead.
United Refuah also offers an added bonus to employers who has five or more employees choose to participate in health-share plan by waiving the initial membership fees. Both employers and employees can benefit tremendously from the program, as it cuts out all the bureaucratic tape from the process, creating a hassle-free way to enable employees to participate in a life-changing program.
This innovative program is just one more step in the United Refuah plan to completely revolutionize the way healthcare is managed in the Jewish community. And as the membership numbers swell to include members in over thirty states, United Refuah is definitely on its way to succeeding.
*United Refuah HealthShare is not an insurance company and does not offer insurance.
For more information or to become a member, visit UnitedRefuahHS.org or call 440.772.0700.