Calvin Klein Reina Kitten Heel Leather Slingback Pumps Only $50.04 From Lord & Taylor
November 6, 2019
Comments Off

on Calvin Klein Reina Kitten Heel Leather Slingback Pumps Only $50.04 From Lord & Taylor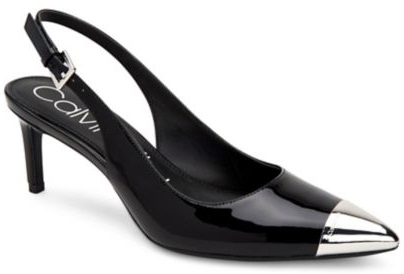 Lord & Taylor has the Calvin Klein Reina Kitten Heel Leather Slingback Pumps marked down to only $50.04.
Leather upper
Point toe
Adjustable buckled slingback strap
Polyurethane lining
TPU sole
Imported
Plus get free shipping on orders from Lord and Taylor with ShopRunner (almost all items)! If you are not yet signed up to ShopRunner you can click here and get a free lifetime account if you have an American Express credit card (or you can sign up to a free 30 trial to ShopRunner). Or get free shipping on orders of $99 or more.
Calvin Klein Reina Kitten Heel Leather Slingback Pumps