Amex Cardholders: Free Lifetime Membership To ShopRunner! (Free 2 Day Shipping From Many Stores, Toys R Us, Lord & Taylor…)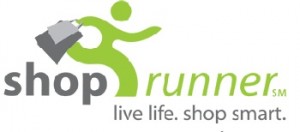 If you are an American Express cardholder you can have a lifetime ShopRunner membership for free!
ShopRunner members can get FREE 2-day shipping with no minimum purchase at many online retailers, including Lord & Taylor, Toys R Us, Babies R Us, NewEgg, Drugstore.com and many more stores! Sign up now for free, so you will also be able to get in on the HOT deals that require, which are killed by shipping costs and are free to those that have ShopRunner!
You can use your American Express U.S. Consumer or Small Business credit or charge cards. Prepaid cards and products, American Express Corporate Cards and American Express-branded cards or account numbers issued by other financial institutions are not eligible.

As you ca see in the image #1 (above) that my free membership was supposed to expire 1/1/15 and now with this new offer there is no expiration as seen in image #2 (below)!