DEADLINE EXTENDED—ONE MORE WEEK TO ENTER THE DREAM RAFFLE!
December 24, 2019
Comments Off

on DEADLINE EXTENDED—ONE MORE WEEK TO ENTER THE DREAM RAFFLE!
PAID ADVERTISEMENT
This post will be on the top of the page throughout the day, new posts will be posted below.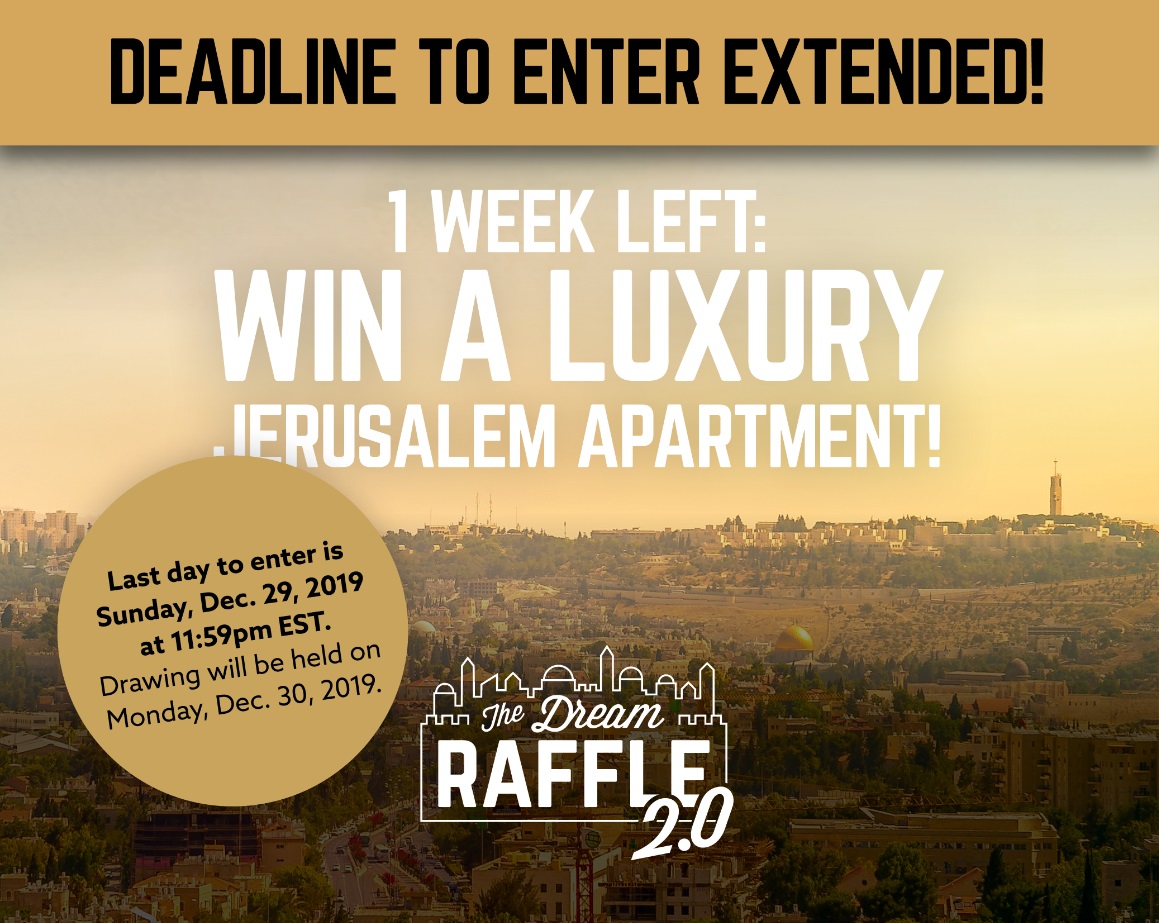 You asked, we listened! You can now enter The Dream Raffle until Sunday, December 29th at 11:59pm EST – one day before the drawing date!  
In case you haven't yet, you NEED to take advantage of this incredible offer! For only $180, YOU can win a luxury $1,000,000 apartment in the heart of Yerushalayim (or cash alternative)!
And in honor of Chanukah, get a free ticket with EACH ticket that you purchase!!! You heard right, double your chances with every ticket you purchase, for free!
Next year, you can be lighting your menorah overlooking Har Habayis. But the clock's ticking–hurry up and take advantage today!
The drawing will be held on the last day of Chanukah, Monday, December 30th at 1pm EST (Motzei Chanukah, 8pm Israel time.) It will be live streamed on The Dream Raffle's Facebook page.
The Am Yisroel Chai Foundation is the 501c3 organization behind The Dream Raffle.  Am Yisroel Chai provides services that help via a myriad of crisis prevention services for our brethren in Eretz Yisroel.
Enter today and help support this incredible cause!