Ends In 3 Hours!! Win An Amazing Kosher African Safari Vacation For Two, Airfare Included!!
January 5, 2020
Comments Off

on Ends In 3 Hours!! Win An Amazing Kosher African Safari Vacation For Two, Airfare Included!!
PAID ADVERTISEMENT
This post will be on the top of the page throughout the day, new posts will be posted below.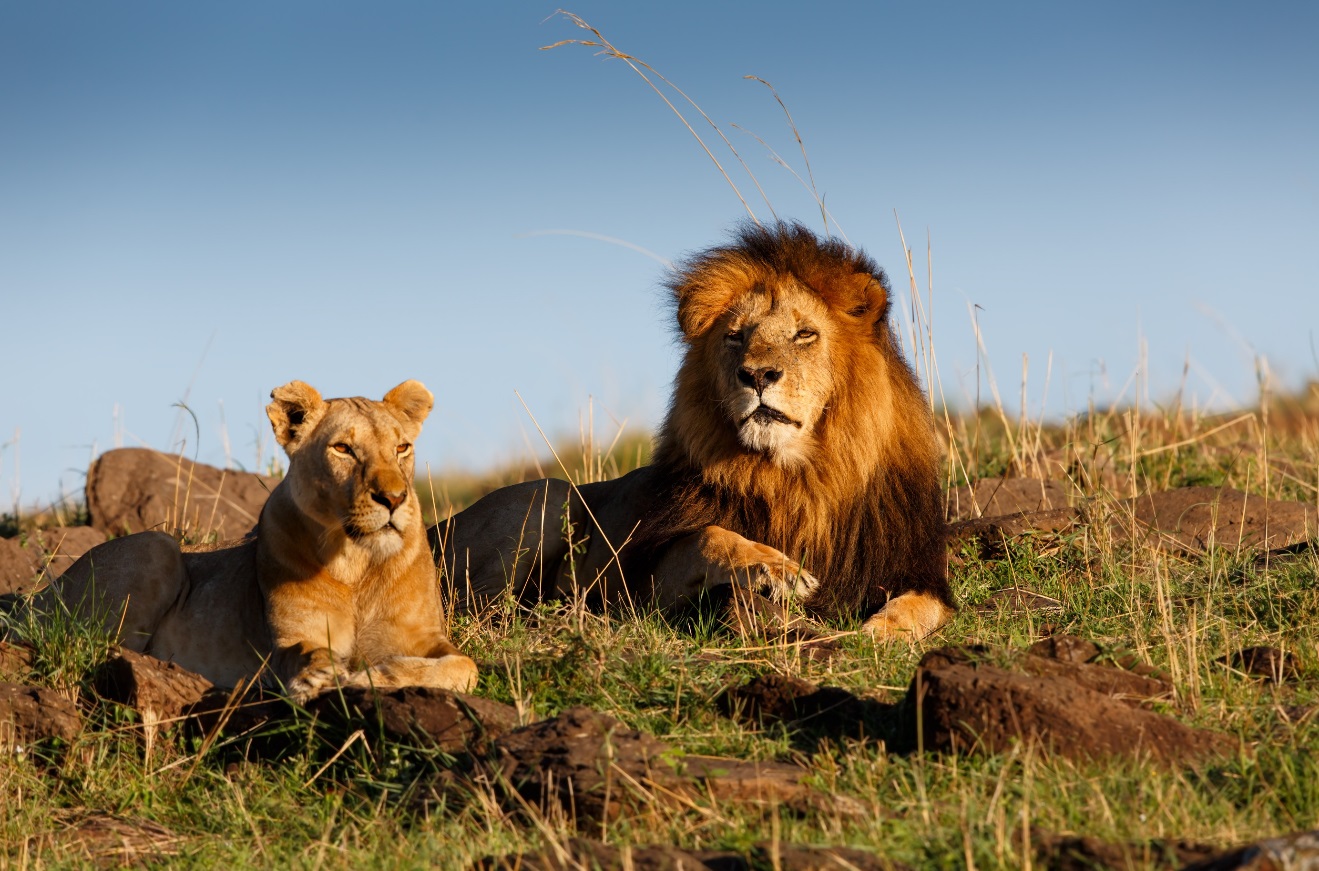 Khal East 5th of Lakewood, NJ is proud to offer a raffle for 2 to join Chef Avrumi Flam on an unforgettable safari trip to Africa, Jan 19-30, 2020 (see itinerary below)!
As of this post going live there are are only 296 tickets sold, so you have great odds to win!
Highlights include:
Get up close with lions and other wildlife animals at Kruger Game Reserve.
Ascend Table Mountain and enjoy the magnificent waterfront in Cape Town.
Play with the Penguins at Penguin Colony.
Jeep through the Chobe Game Reserve and experience the Boat Safari in Botswana.
Spend an amazing Shabbos in Cape Town, catered by Chef Flam.
Tour Victoria Falls in Zimbabwe, one of the Seven Natural Wonders of the World.
The Winner will receive:
Two all expense paid trips to South Africa.                     
Airfare for two from JFK to Johannesburg , as well as all domestic flights within South Africa.
Click image to enlarge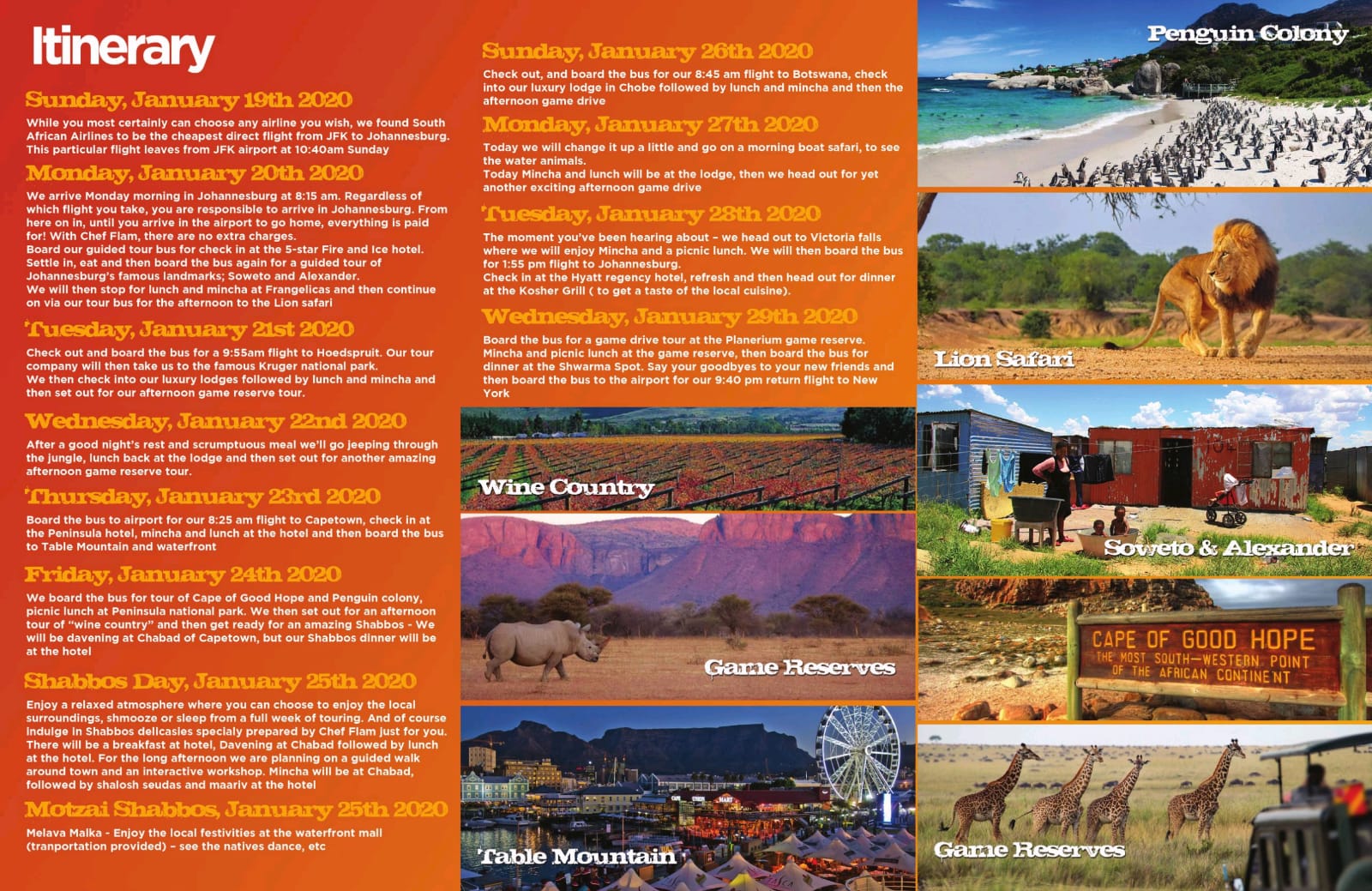 The raffle will take place on January 8th.There will be a maximum of 900 entries.
Khal Chasidei E 5th INC is a 501(c)(3) nonprofit organization that serves as a warm and friendly neighborhood shul. You raffle entry will help us complete and move into our permanent location.
Raffle entries are available for purchase here as follows:
1 ticket for $79 • 2 tickets for $139 • 3 tickets for $180 • 8 tickets for $360 • 13 tickets for $540 • 25 tickets for $1000 • 50 tickets for $1800 • 120 tickets for $3600
To book a Safari reservation with Chef Flam, or for detailed tour information, please call 732-995-2624 or email [email protected].
General donations are welcome as well, thank you for your support and good luck!
In addition to the Safari Raffle, we will also be having a separate Split the Pot raffle option.
For more information about this raffle or for shul dedication opportunities, please contact us at [email protected]