Hurry – Last Chance! DRAWING IS TONIGHT!💰
June 30, 2020
Comments Off

on Hurry – Last Chance! DRAWING IS TONIGHT!💰
PAID ADVERTISEMENT
This post will be on the top of the page throughout the day, new posts will be posted below.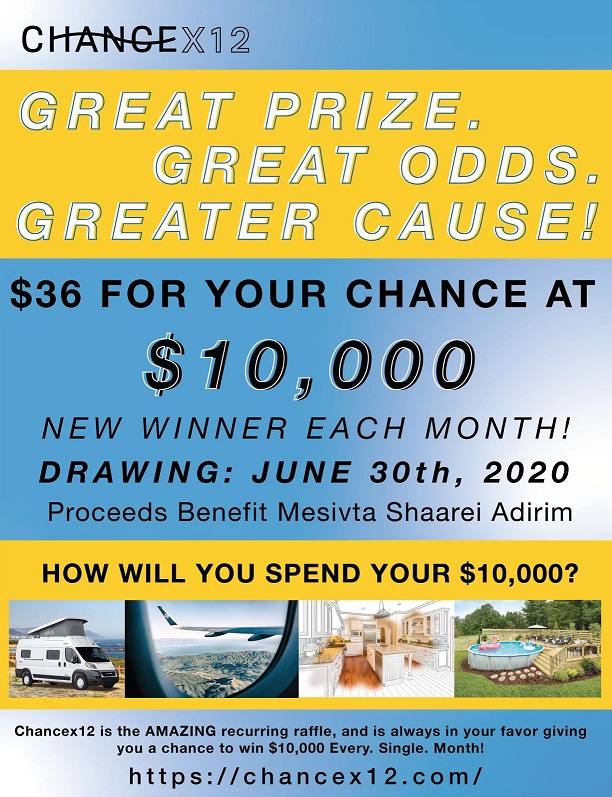 EACH MONTH, CHANCEX12 GIVES ONE LUCKY WINNER $10,000!
Make this month, your month to win!
How will you spend your winnings?
New Kitchen 🏡
Vacation ✈️
Backyard pool ☀️
ANYTHING YOU WANT!
WIN $10,000 IN THE BEST ODDS RAFFLE!
Click here to enter 👉: www.chancex12.com
Proceeds go to Mesivta Shaarei Adirim