How to save money on Kosher Wine this Rosh Hashanah
August 17, 2020
Comments Off

on How to save money on Kosher Wine this Rosh Hashanah
Paid Advertisement
This post will be on the top of the page throughout the day, new posts will be posted below.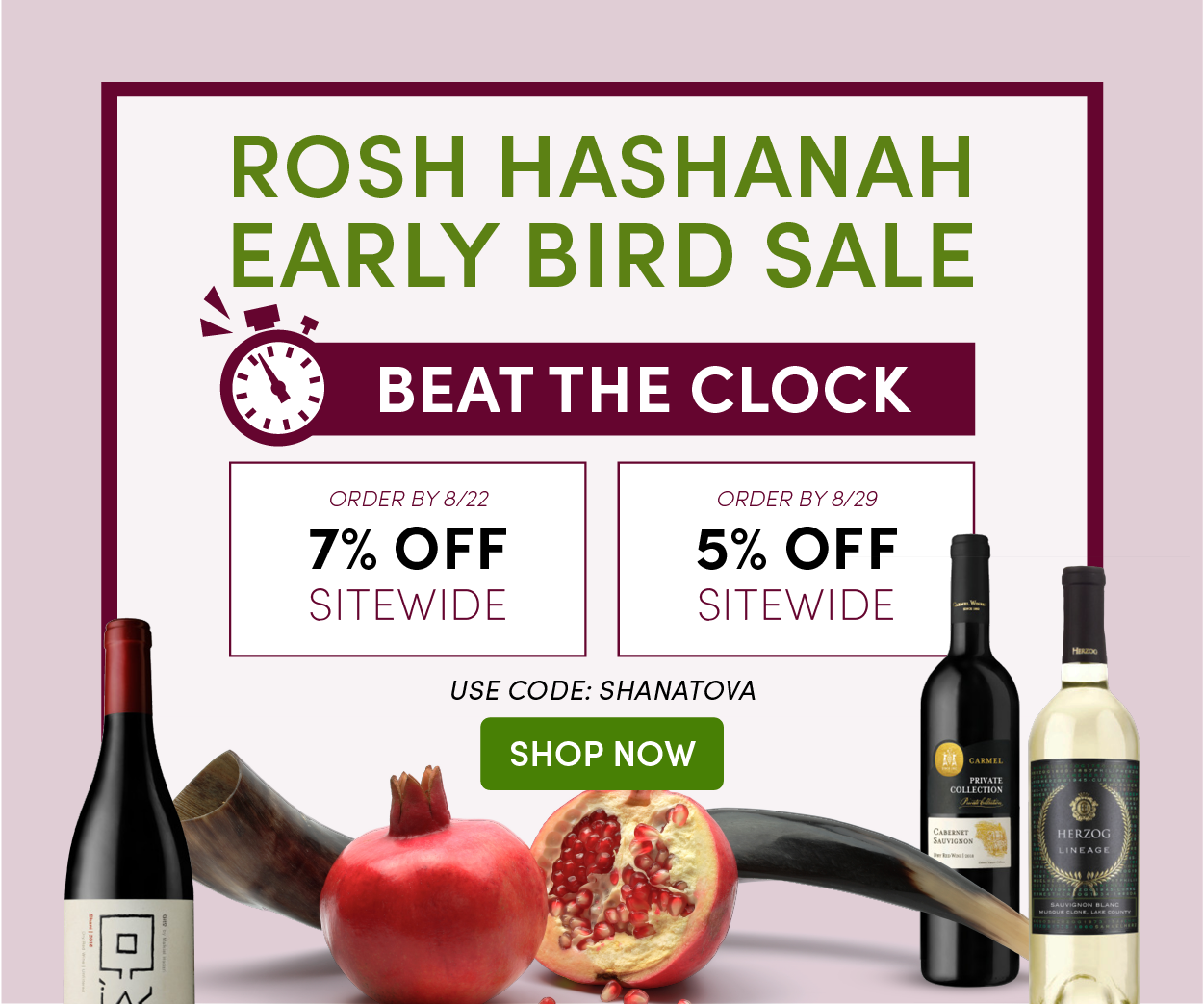 Announcing the KosherWine.com Rosh Hashanah Early Bird Sale!
Beat the clock and order by 8/22 and get an extra 7% off every wine at KosherWine.com.
Use coupon code: SHANATOVA at checkout
Need wine for Rosh Hashanah?
Have a certain wine you've always wanted to try?
Now is the best time to take advantage of the Early Bird Rosh Hashanah Sale at KosherWine.com.
Shop the KosherWine.com Rosh Hashanah Early Bird Sale Now
All cases of 12 ship for free directly to your door.
With over 1,000 bottles from dozens of producers, KosherWine.com carries the world's largest selection of Kosher Wine
Free shipping on cases of 12. No schlep to the store required.
All bottles are carefully packaged and protected for safe shipping to your door.
Over 1,000+ 5 star reviews, which means that many have had positive experiences.
Expert wine consultants are available to all customers for free via phone, email, text or live chat.
With a satisfaction guarantee, if anything happens with your order that you areless than satisfied with, KosherWine.com will make it right, 100% of the time.
Shop the Rosh Hashanah Early Bird Sale Today!
Use coupon code: SHANATOVA at checkout for an extra 7% off your order