The BIG Sukkos Raffle – Win all for just $10
September 7, 2020
Comments Off

on The BIG Sukkos Raffle – Win all for just $10
PAID ADVERTISEMENT
This post will be on the top of the page throughout the day, new posts will be posted below.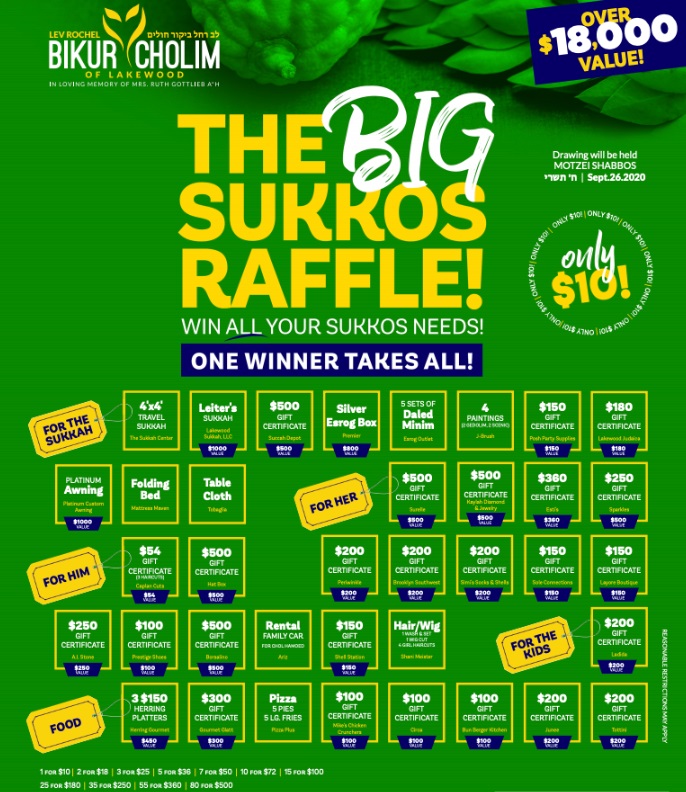 A Chance to win while supporting a very worthy organization: Lev Rochel Bikur Cholim.
About LRBC:
Lev Rochel Bikur Cholim seeks to "Ease the Pain and Relieve the Strain" of Lakewoods ill and elderly and their families by providing for any and every need that may arise in the course of illness.
From healthcare concerns and requirements to family accommodations and amenities, Bikur Cholim is there at every stage of illness and convalescence ensuring that the maximum attention can be directed where it is needed most; the well-being of the patient.