One Nation. One Heart. One Path Home.
July 16, 2021
Comments Off

on One Nation. One Heart. One Path Home.
PAID ADVERTISEMENT


This post will be on the top of the page throughout the day, new posts will be posted below.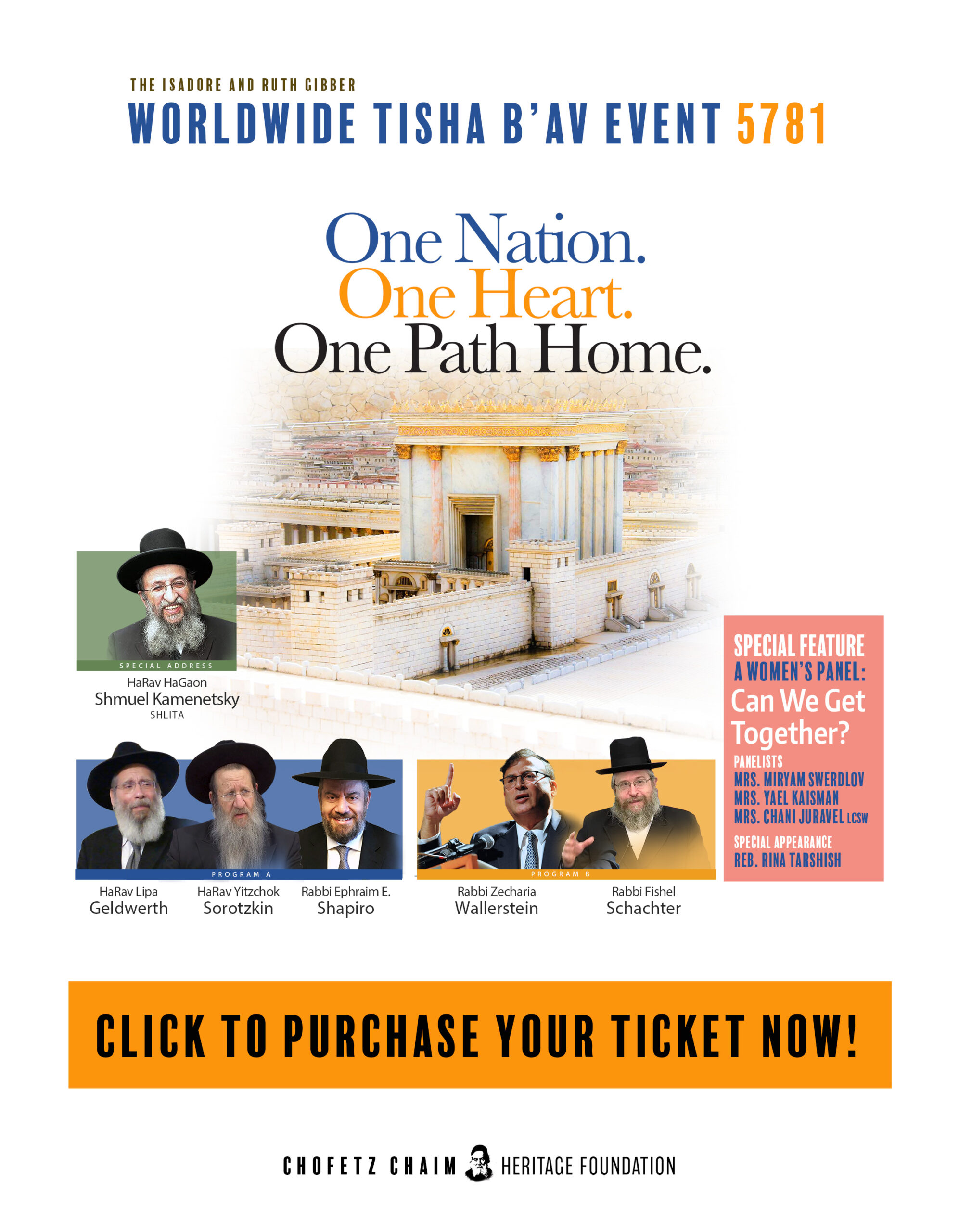 The Isadore and Ruth Gibber  World Wide Tisha B'av Event, Brought To You By The Chofetz Chaim Heritage Foundation:
The Wake-up calls are coming hard and fast –
After Meron
After Karlin Stolin
After Miami
You're desperate for a less eventful year next year.
We all want to do our bit to end the sadness….
This Tisha B'av, get the inspiration to make it different.
It's real. It's powerful. It hits home.
Purchase Tickets NOW Before I Forget!
P.S. As soon as you sign up, you get access to a powerful message about making Geulah real now.
Start Inspiring me right now! Click HERE.